Diana Ross Honored to Sing For Beyoncé's Birthday, Lionel Richie Just Jokingly Angry
Diana Ross
Wanted to Return Bday Favor For Beyoncé ...
Lionel Jokin' About Outrage
Diana Ross had no hesitations in joining Beyoncé onstage for some birthday fun ... and we're told the so-called shade Lionel Richie threw at Diana was simply a friend joking around.
Sources close to Diana tell TMZ ... the legendary singer was honored to sing "Happy Birthday" to Bey at her packed SoFi Stadium concert last week, adding she simply was returning the favor.
You might recall, Beyoncé jumped on the mic a few years ago to do the honors at Diana's 75th birthday bash ... so it was only fitting for Ms. Ross to be the one selected to grace the stage for Bey's bday concert.
As for Lionel's apparent anger over Diana's Bey-day serenade ... sources with direct knowledge tell us he was just joking around when he went off about it during one of his concerts.
If ya haven't seen it, Lionel said he's been trying for 3 decades to get Diana to sing their classic duet "Endless Love" live on stage, but she's shot him down every time.
He got a laugh from the crowd when he groused ... Diana opting to sing for Beyonce "pissed me off!"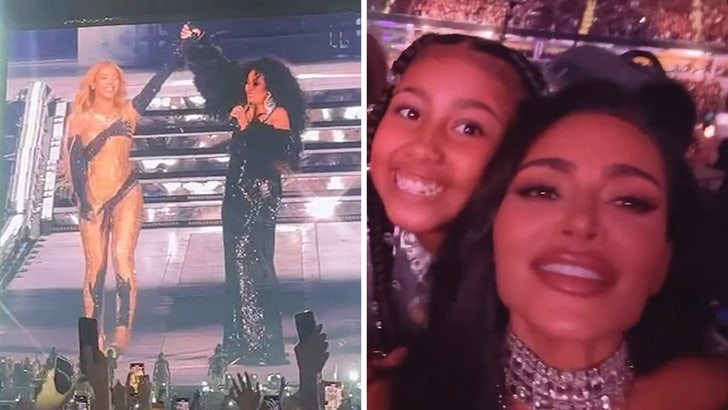 9/4/23
Some folks online weren't sure if that was real rage or not, but we're told it certainly wasn't -- he's got lots of love for Diana and the 2 have a history of publicly jabbing at each other like that.