Beyoncé's Birthday Concert in L.A. Packed with Celebs, Diana Ross Surprise
Beyoncé
Celebs Hail Queen at Bday Concert ...
Serenaded by Diana Ross!!!
Beyoncé celebrated her birthday with another packed L.A. concert ... one that was filled to the brim with celebs, and came with a surprise performance from the legendary Diana Ross.
The sold-out crowd, and perhaps Beyoncé, got an exciting surprise when Diana Ross hit the stage to sing "Happy Birthday" ... along with all the fans. Bey was rightfully emotional after Diana's gift -- shouting out, "Give it up for the queen!"
Other faces in the crowd included couples like Jeff Bezos and Lauren Sanchez, and Justin and Hailey Bieber -- and Adele, Winnie Harlow, Vanessa Bryant, Tom Sandoval, Scheana Shay, Keke Palmer, Zendaya, Chris Rock, Queen Latifah, Kerry Washington and even Meghan Markle all showed up for the big gig!
Beyoncé also brought out Kendrick Lamar to perform the remix of their collab, "America Has a Problem."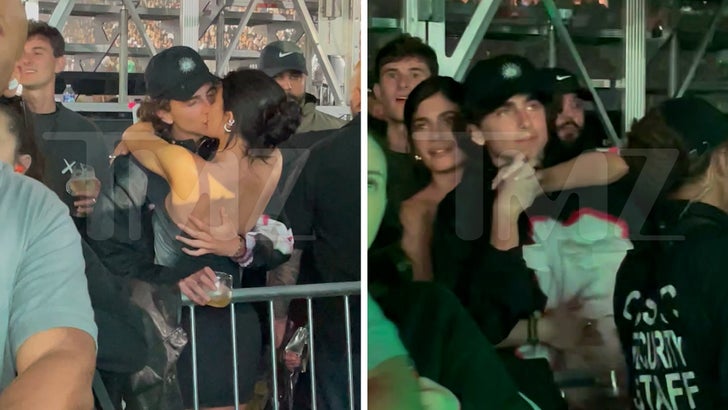 9/4/23
TMZ.com
Not a bad way to ring in a birthday, Bey. Looks like one she won't soon forget!!!