Escaped Prisoner Danelo Cavalcante Survived on Watermelon for 14 days, Concealed Poop
Escaped Prisoner Danelo Cavalcante
Survived On Watermelon ...
Concealed Poop During 14-Day Manhunt
Pennsylvania prison escapee Danelo Cavalcante kept himself alive and under the radar during his two weeks on the lam by scarfing down fruit and drinking water from creeks -- while hiding his poop to avoid detection.
Cavalcante gave investigators a window into his method of survival for 14 days in the forest after he was nabbed Wednesday by a large contingent of police officers and federal marshals in rural Chester County.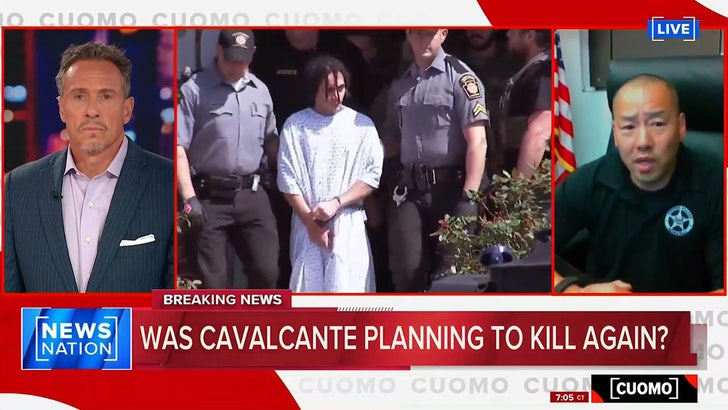 Newsnation
The convicted murderer said he stayed out of sight by primarily moving around at night, burying himself under thick brush and covering his poop with leaves, according to Supervisory Deputy U.S. Marshall Robert Clark, who was involved in the manhunt.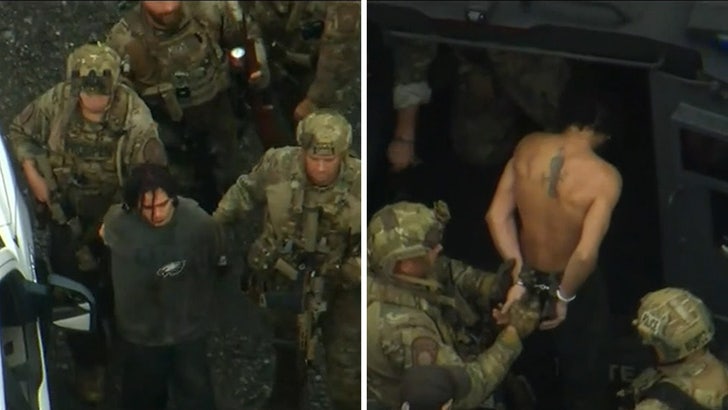 Fox News
Clark appeared on Chris Cuomo's NewsNation show Wednesday night, saying Cavalcante had a few close calls with officers, who almost stepped on him while he was under the thickets. In fact, the tactical team was only 7-to-8 yards away from Cavalcante on three occasions.
What's more, Cavalcante hung around the same area for several days, scarfing down watermelons from a farm and drinking water from streams.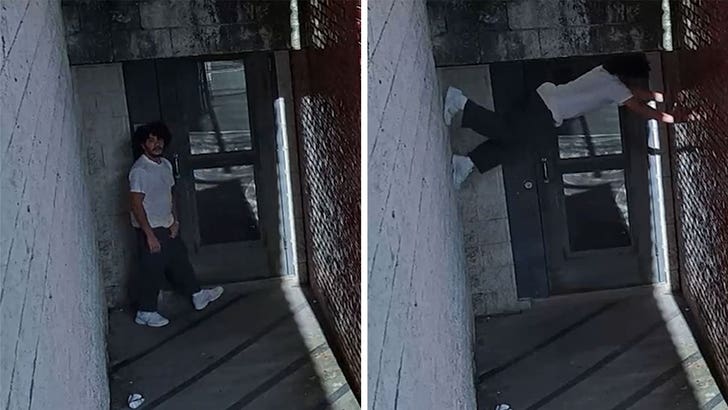 8/31/23
In late August, Cavalcante broke out of Chester County Prison, scaling a wall and climbing over razor wire before dashing across a roof and jumping to the ground below to make his escape. A fugitive task force searched high and low for him as Pennsylvania was gripped with fear.
Now that Cavalcante's back in custody -- and cooling his heels in state prison -- everyone can breathe a sigh of relief.