Howie Mandel Offers New Take on TMZ Celebrity Tour
Howie Mandel
Newest TMZ Celebrity Tour Guide!!!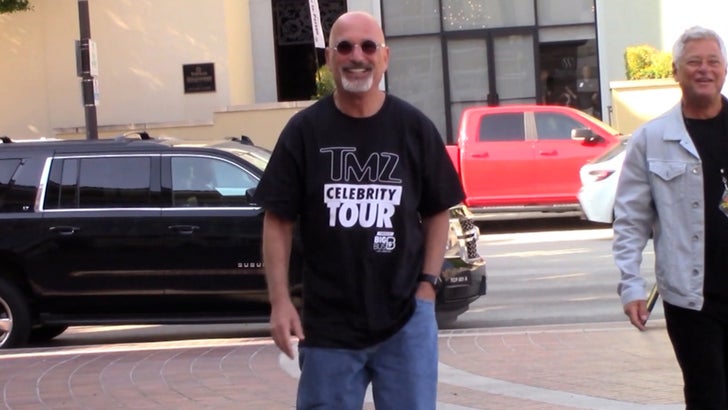 Phamous
Howie Mandel is clearly a fan of the TMZ Celebrity Tour -- his shirt says it all -- but he's figured out a way to streamline the operation to just 45 seconds!
Howie was arriving at the 'AGT' shoot Wednesday in Pasadena, with a shirt emblazoned with the logo for our 2-hour show on wheels.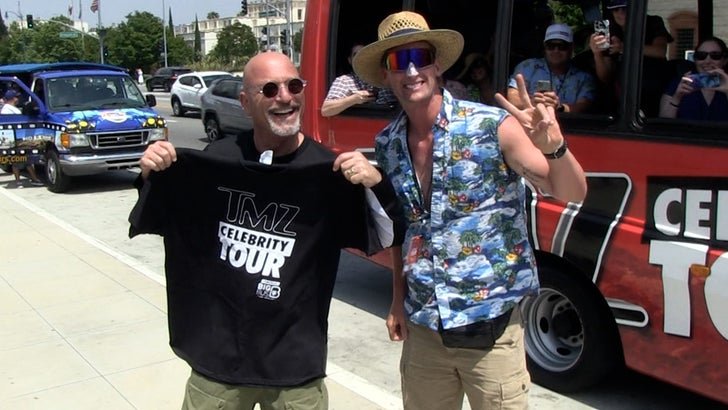 5/21/23
TMZ.com
A photog asked why he was wearing the TMZ Tee ... and by the look on his face he was a bit incredulous. For Howie, it was obvious. The comedian launched into his tour guide schtick.
Enter a woman who happened to be passing by ... Howie wrangled her to take the tour, though imploring her to keep her distance ... he is, after all, a renowned germaphobe.
You gotta watch the vid ... stupid us, we've been using buses for 10 years -- very comfy we might add -- but Howie figured out a way for normies to take the tour in just seconds.
Please, Howie, quit your day job ... we need you!