Ryder Cup Golf Course Catches Fire, Erupts In Flames
Ryder Cup Golf Course
Catches Fire, Erupts In Flames
... No One Injured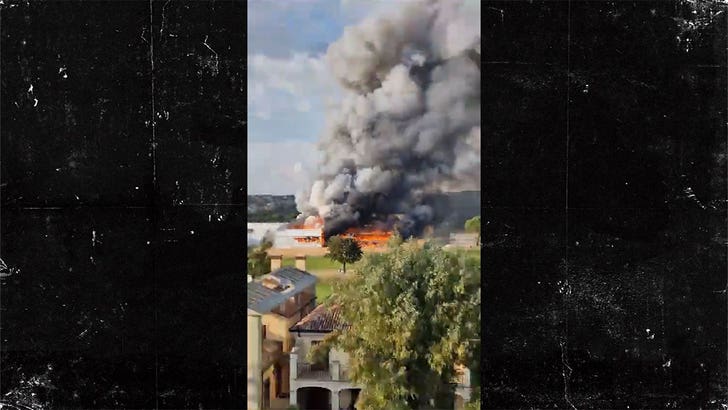 X / @conorN11
Marco Simone Golf and Country Club in Italy, the host of last week's prestigious Ryder Cup golf tourney, erupted in flames on Thursday as a structure on the course caught fire!
The fire, which started in a three-story hospitality suite, happened less than a week after hundreds of thousands of fans packed the course to watch the famed golf tourney in Rome, dominated by the Europeans.
Billowing black smoke could be seen miles away ... as multiple firefighters rushed to the scene and began battling the blaze.
"A fire was reported in one of the temporary hospitality structures to the right of the first fairway at Marco Simone Golf and Country Club earlier this afternoon," Ryder Cup Europe wrote in a statement.
"Local fire crews were called to the scene at 5:07 PM local time and quickly brought the blaze under control."
Despite how bad things looked, no one was injured, most importantly.
Authorities also say there was no damage to the golf course ... outside of the temporary building that was engulfed in flames.
The cause of the fire is currently being investigated by experts.