Hamas Terrorists Ride Motorcycles Into Kibbutz To Slaughter Jews
Hamas Attack Footage
Armed Terrorists Ride Into Kibbutz ...
Fatally Shoot Israelis In Car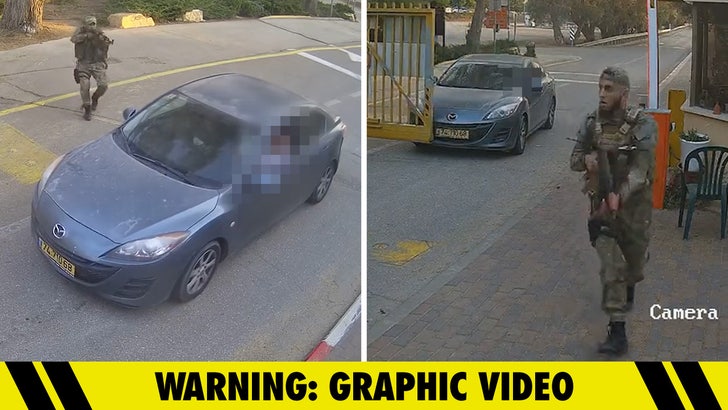 10/7/23
Heavily armed Hamas terrorists were captured on film riding their motorcycles into an Israeli village and then shooting up a vehicle, killing everyone inside.
New surveillance video shows the terrorists wielding machine guns as they roll up to the Be'eri kibbutz (community) to indiscriminately murder and decapitate more than 100 Jewish civilians, including babies.
The footage, obtained by CNN, was shot after the terrorists broke through barriers separating the Hamas-ruled Gaza Strip from Israel during Saturday morning's sneak attack on the Jewish state.
After their arrival at the kibbutz, two Hamas militants are seen on another clip trying to crawl underneath a security gate to get inside.
When that doesn't work, they duck into a security booth waiting for someone to come by to open the gate.
Soon enough, a car drives up with several people inside. The terrorists jump out and spray the occupants with bullets, killing them.
Meanwhile, Israel has been conducting airstrikes in the Gaza Strip after declaring war on Hamas following Saturday's devastating attack.
The death toll is staggering with over 1,200 slain in Israel and 950 in Gaza, where the Palestinians live under Hamas leadership.
President Joe Biden confirmed at least 14 Americans were murdered in the fighting, while others were being held captive, although the exact number was not known.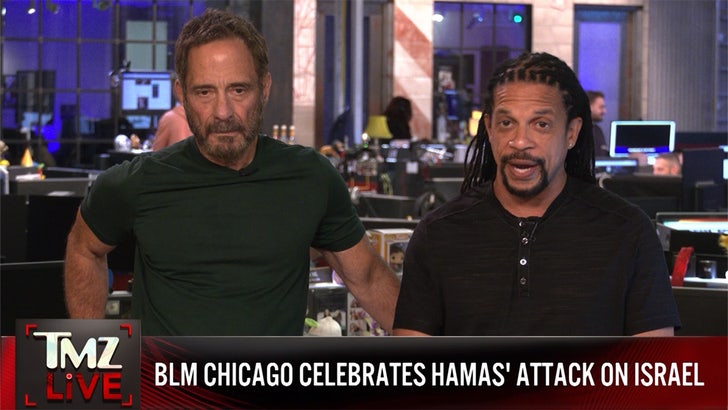 TMZ.com