Taylor Swift sale con su amiga Gracie Abrams en Nueva York
TAYLOR SWIFT
PASEA POR NUEVA YORK CON SU AMIGA GRACIE ABRAMS
Taylor Swift cambió el romance con Travis Kelce por una reunión de chicas con su buena amiga Gracie Abrams en la Gran Manzana el lunes por la noche.
Después de una parada de la gira llena de titulares en Argentina, Taylor probablemente estaba desglosando los acontecimientos de su fin de semana - profesional y romántico - con su amiga cantautora mientras reían y charlaban.
Taylor se veía elegante para su salida en su chaqueta azul marino de gran tamaño por encima de un vestido blanco, mientras que Gracie mantuvo las cosas más informales.
El avistamiento se produce después de que la cantante de "Karma" besara apasionadamente los labios de su novio de la NFL el sábado por la noche luego de actuar ante un estadio lleno de fans durante su parada de Buenos Aires.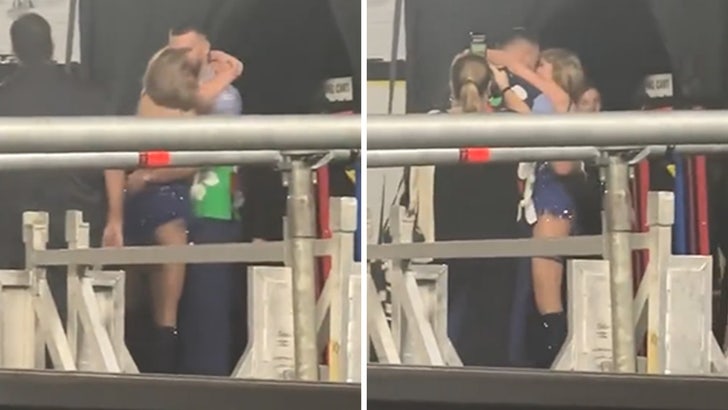 11/11/23
La frase "conseguir una habitación" definitivamente vino a la mente cuando la pareja se besó en el backstage. La demostación de afecto era de esperarse, no olvidemos que fue justo después de que la superestrella cambiara la letra de "Karma".
La versión original, "Karma is the guy on the screen/Coming straight home to me", se actualizó a "Karma is the guy on the Chiefs/Coming straight home to me" (El Karma es el chico de los Chiefs viniendo hacia mi). Inteligente 😉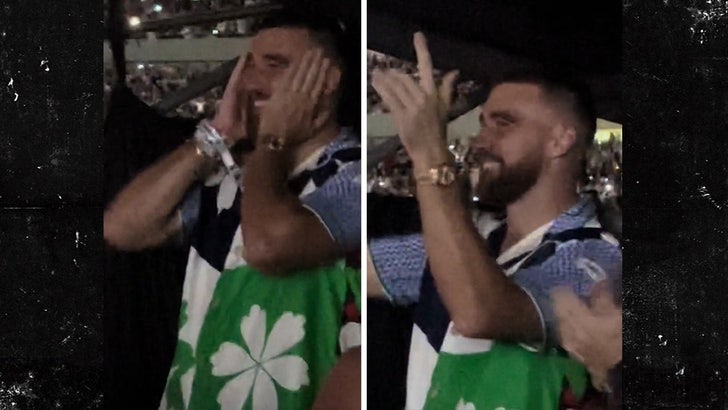 11/11/23
El cambio de letra fue una sorpresa muy agradable para los fans y para Travis, a quien se le vio muy emocionado mientras vibraba con la música junto al padre de Taylor.
La próxima parada de la gira de Taylor es este fin de semana en Río. Sabemos que Travis no puede asistir a esos shows por que tiene trabajo que hacer por su equipo, pero tal vez Gracie —que ha abierto algunas fechas de la gira "Eras"— mantendrá Tay Tay bien acompañada Brasil.