Travis Kelce Flies Out of Argentina After Kissing Taylor Swift at Concert
Travis Kelce
Adios, Argentina ...
Dips After Kissing T-Swift at Concert
12:17 PM PT -- And just like that ... Travis Kelce is outta here.
The Chiefs tight end boarded a private jet Sunday to fly out of Argentina and presumably head back to the States. His team doesn't have a game until the 20th, but he's probably expected at practice and team meetings in the coming days.
No sign of Taylor here to send him off ... but ya gotta imagine they had a great night together after a huge PDA moment the day prior. Dude's got a pep in his step, for sure.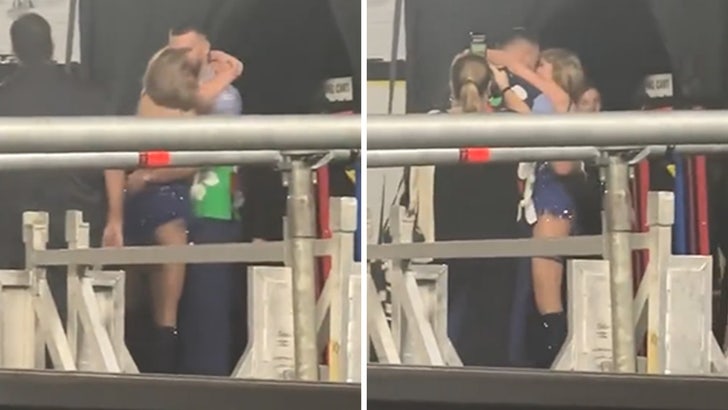 11/11/23
Don't cry for Taylor Swift in Argentina ... she had an amazing show Saturday night, after which she passionately made out with her man.
We've seen Travis Kelce and Taylor hold hands, wrap their arms around each other, etc, but this is the first big PDA moment. She races to Travis as she leaves the stage and they embrace and make out in a "get-a-room" type way!
As for why there seemed to be electric passion between the 2 ... well, Taylor changed the lyrics to "Karma" ... the OG version -- "Karma is the guy on the screen/Coming straight home to me." The updated version -- "Karma is the guy on the Chiefs/Coming straight home to me."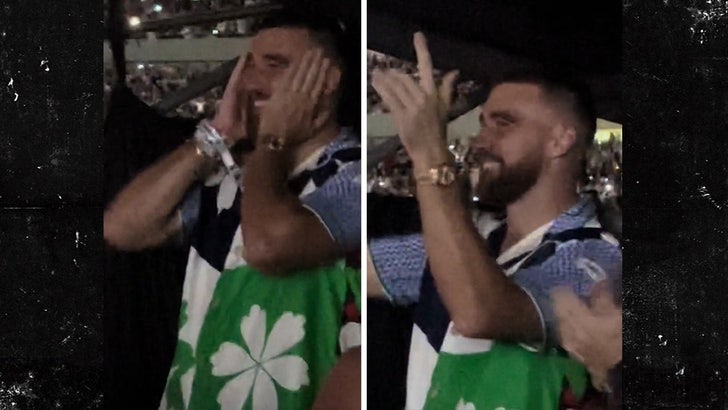 11/11/23
Travis is stoked when he hears the lyrics ... you see it in his face and he begins vibing to the song.
Taylor doesn't need it, but Travis sorta served as her hype man during the show ... getting the frenzied crowd into an even more intense frenzy.
Waiting for your permission to load the Instagram Media.
BTW ... Taylor's dad was at the show and gave his stamp of approval to the relationship by wearing a Chiefs' lanyard. It's a big deal 'cause he's an Eagles fan.
This is the first show Travis has attended since their relationship went public, although we knew for weeks before it was the real deal.
T&T have been making the rounds in Argentina the last few days ... they were holding hands Friday during a romantic dinner at the swanky Four Seasons in Buenos Aires.
Travis doesn't have a game this weekend so he was clear to fly to his girl. Long-distance relationships are tough, but private jets and other perks make it a lot easier for sure, so good luck you two!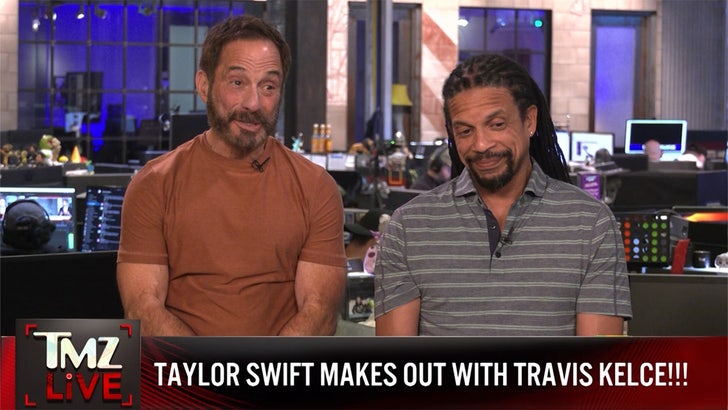 TMZ.com
We covered it all on the latest episode of The TMZ Podcast, available on all podcast platforms.
Originally Published -- 5:36 AM PT