So Many Divorces, So Little Time!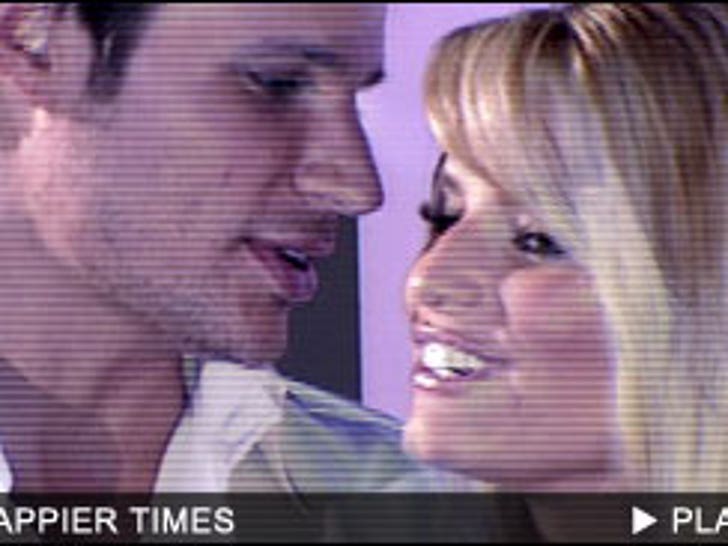 There were 16 celeb marriage splits in the last six months. Unusual, even for Hollywood. TMZ has done some digging. Here are the most interesting.
TMZ has learned that the divorce is becoming bitter over money.
THE MARRIAGE: October 26, 2002
THE SPLIT: Jessica filed December 16, 2005
WHERE ARE THEY NOW: Sources tell TMZ that lawyers for Nick and Jessica have been trying to hammer out a settlement, but it is falling apart. We're told Jessica has offered significantly less than half of what Nick would be entitled to under California law.
Ironically, it was Nick who wanted a pre-nup, which would have separated their property. Jessica said no, we're told, at the behest of her Dad/Manager Joe Simpson. TMZ also dug up an article in 2004 in which she said "If anything were to happen to me and Nick, I've had a great life with him and he would deserve half of everything I have." Well, actions speak louder than words and our sources says she's offered a lot less. They are miles apart on the financial settlement and the buzz is it's not any greediness on Nick's part. Sources say he will definitely not ask for spousal support, even though he probably could get it.
Denise Richards vs. Charlie Sheen
Allegations of drug use, pornography, threats and a serious love triangle make this divorce the stuff soap operas are made of.
THE MARRIAGE: June 15, 2002
THE SPLIT: Denise filed March 2, 2005
THE CHILDREN: Sam Sheen born March 9, 2004 and Lola Sheen born June 1, 2005
WHERE ARE THEY NOW: After reconciling last fall, things fell apart over the holidays and the couple continued with divorce proceedings in January 2006. In April, Richards alleged in court papers that Sheen threatened her and that his pornography and prostitution habits put their children at risk. Richards also asked that Sheen's visitations with their two daughters, Sam and Lola, be suspended or monitored. Richards is also asking for alimony. In his defense, Sheen has denied Richards' allegations.
Recently, Richards has been linked to Richie Sambora, the estranged husband of her neighbor - and former good friend - Heather Locklear. In May, Sheen temporarily agreed to stay clear of Richards and to supervised visitation of their children. Last week, TMZ reported that Richards asked that Sheen's pension funds be made part of the divorce proceedings.
Heather Locklear vs. Richie Sambora
Part two of the biggest love triangle in Hollywood right now, this seemingly fairy tale rocker marriage seemed to come to an end out of the blue.
THE MARRIAGE: December 15, 1994
THE SPLIT: Heather filed February 2, 2006
THE CHILDREN: Ava Sambora born October 4, 1997
WHERE ARE THEY NOW: Locklear is asking the court to enforce the prenuptial agreement she and Sambora signed in 1994. Although Locklear is asking for joint legal custody, she wants physical custody of Ava. That doesn't bode well since Sambora is asking for joint physical custody of their daughter. Tension between the estranged couple may have been exacerbated now that Sambora has been linked to Locklear's neighbor and former friend Denise Richards.