The Curse of Paris Hilton
The Curse of
Paris Hilton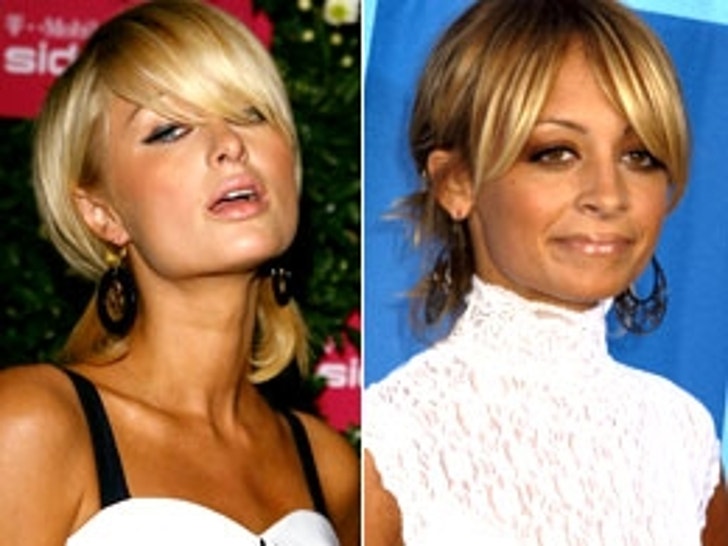 Being friends with Paris Hilton has its advantages. You can always get into the hottest clubs. You always know if something is "hot." And, um, well ... there's probably a few other good things too.
But being pals with Paris can also be filled with pitfalls. Here's a look at a few celebs that Paris has been known to cavort with - and how things aren't going all that well for them lately.


Nicole Richie
The original Paris Hilton sidekick. Nicole and Paris were once like the Hollywood club version of Rosencrantz and Guildenstern. Their friendship was so amusing, FOX turned it into a TV show -- "The Simple Life."
But Paris and Nicole had a falling out - "Nicole knows what she did," Paris once said - and the pair went on to film the current season of "Simple Life" separately.
Lately, Nicole's love life - including her on-again, off-again relationship with DJ AM - seems to the only thing keeping her in the tabs (well, that and her weight). Nicole was even photographed earlier this month with an ex of Paris Hilton - skateboarder Chad Muska.
Brandon Davis
The male version of Paris Hilton. He was born into money, dated Mischa Barton, and he's often seen out at the clubs. That's all he seems to do. At least Paris Hilton sings and acts ... kind of.
But that all changed on the night of May 16 of this year. Brandon Davis -- ironically, with Paris by his side - went off on Lindsay Lohan in an obscenity-laced tirade that introduced the world to the phrase "fire crotch."
Brandon's rant gained him notoriety, which led to a fan of Lindsay's returning the favor when he went in and out of a Hollywood nightclub a few days later. "Go home and take a shower," the Lohan lover yelled. It was no fire crotch, but not bad for an amateur.
The Brandon Davis train officially went off the tracks for good earlier this month when Brandon checked himself into a rehab center in Malibu. Brandon apparently decided to get a jump on the "make amends" step when he was photographed in a "Team Fire Crotch" t-shirt a few days earlier.
Lindsay Lohan
You have to stay pretty up to date with Hollywood gossip to know if Paris and Lindsay are feuding or friends in any given week. At last check, the claws are out again.
Paris and Lindsay had been feuding - over what, who can keep track? - but supposedly had made up. Paris had invited Lindsay back to her house after the MTV Movie Awards in early June and the two apparently had a long talk.
Well earlier this month, the NY Post's Page Six reported that Paris sought out Lindsay at a club to yell at her for seeing her ex, Stavros Niarchos. Paris' rep told the NY Daily News' Rush & Malloy that it was Lindsay that sought out Paris in the club's bathroom to yell at her (get it? sigh...). That whole incident led to Lindsay getting into it with Diddy and his entourage - an event one gambling Web site actually had odds on.
Kim Kardashian
The daughter of the late, famed O.J. attorney Robert Kardashian seems to be the Paris friend of the moment. She has also been linked in recent weeks to Nick Lachey. But as the aforementioned list of Paris pals proves, watch your step, Kim!