Jessica's Rockin' Body of Work
Jessica's Rockin'
Body of Work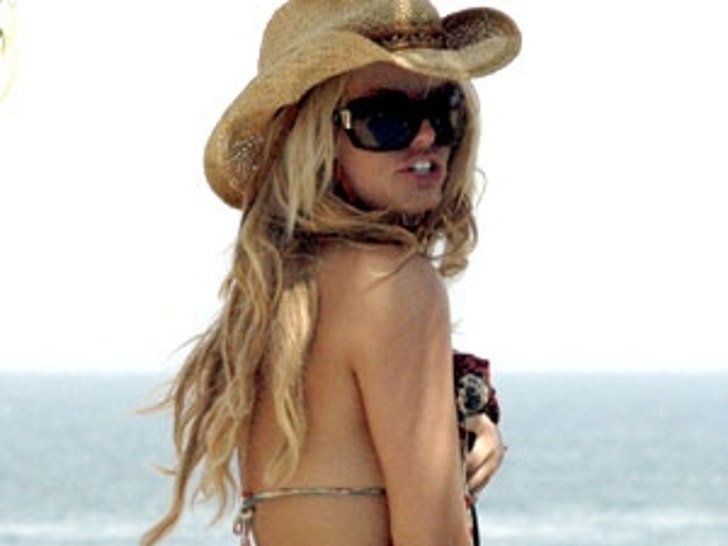 Jessica Simpson showed off her killer curves while celebrating her 26th birthday in Cabo San Lucas on Monday.

The sexy divorcee hung out in the sun at a private residence sporting a bikini, cowboy hat and the prerequisite Hollywood starlet oversized sunglasses.
Despite having a body to die for, Jess tells OK! Magazine, "I love my body. I'm just not one to show off. I'm shy about it." And you can tell in the pictures as she tried to hide under a beach towel.
Jessica doesn't want to be rail thin and says "There's something very empowering about curves. You can't strut your stuff when you're skinny." Take that Nicole Richie.
The buxom blonde adds she would consider getting a boob job - and by that she means breast reduction - "If I have kids and they're hanging to my waist, that's when I might start to think about having something done to them. Right now they're perky and cute."

You can see more of Simpson's firm physique in the video to her new single "A Public Affair." The Madonna-like track is getting a lot of buzz and the singer turned actress couldn't be happier. "I've never had my song played in a club before. It made me feel cool."
Check out the entire exclusive interview in the July 24 issue of OK!