More "IJGK!" -- Van Halen, The Game and 'N SYNC
4) The Goo Goo Dolls Have Just GOTTA KNOW: Why don't Van Halen and David Lee Roth get over it and put Van Halen back together?
It seems as though David Lee Roth has let go of any ill feelings he may have been holding against his former band mates. TMZ's Jeff Davidson reports that Roth was pleading to do a reunion tour with Van Halen. Unfortunately, Van Halen didn't feel the same. As for Van Halen -- according to their spokesman -- they're just wondering why the Goo Goo Dolls and George Tutuska (their original drummer) can't "get over it" and get him back in their band. Hmph! To see the question asked straight from The Goo Goo Dolls themselves, click here!
5) Erin Has Just GOTTA KNOW: I saw on "106 & Park" that The Game was engaged to an actress who played in "Road Trip" and "Remember the Titans," but I can't remember her name. Who is she?
Marriage may be the next topic for The Game (Jayceon Taylor) to rap about.... well maybe not, but he has announced his engagement with actress Valeisha Butterfield. Taylor gave his bride-to-be a 19-carat engagement ring and the two chose March 22 of next year as the date to officially seal their future together. Butterfield, who has had played in "Road Trip" and "Remember the Titans," said she was "just as surprised as everybody was." For more marriage proposals, take a look here!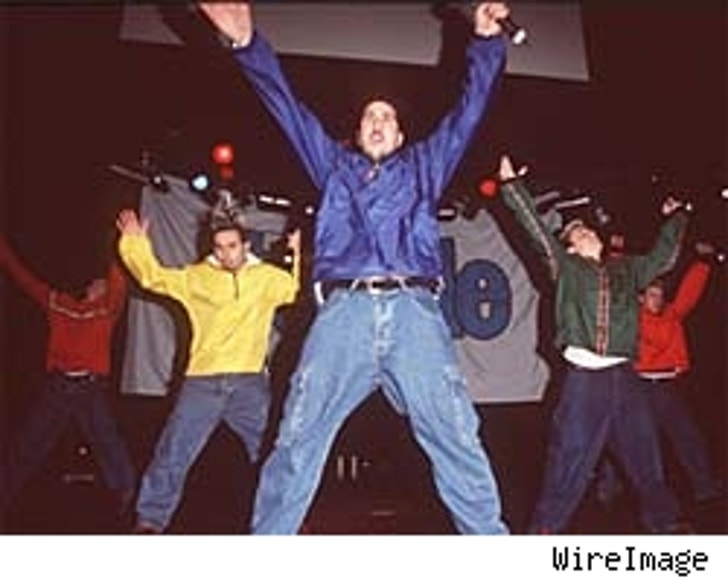 6) Jen Has Just GOTTA KNOW: Is 'N SYNC still a band?

The pop band 'N SYNC has been on hiatus since 2002 after the release of their album "Celebrity." Although it seems as if they have called it quits, no official "they aren't together" has been released. Since their break, two members have come out with projects. Justin Timberlake just released the single "SexyBack" on July 7 (off his second solo venture), while JC Chasez is also in studio recording his second album, which can be expected late summer/early fall of this year. Lance Bass became a cosmonaut, however a trip way up north has yet to be accomplished due to financing. He is, however, focusing on his film production company Bacon & Eggs. Joey Fatone has tried his hand out at acting and has appeared in such flicks as "My Big Fat Greek Wedding" and "The Cooler." And Chris Kirkpatrick has been recording with his other band Nigels 11. For more boy band break-ups, read this.