Depp's Exes Unite
Depp's Exes
Unite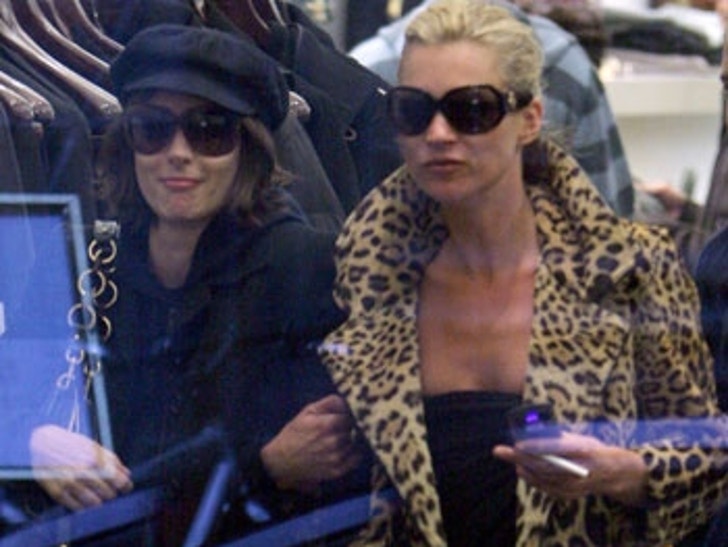 With two of his more famous ex-girlfriends shopping around the city arm-in-arm, Johnny Depp should probably avoid New York right now. Kate Moss and Winona Ryder were spotted perusing the racks at Marc Jacobs in NYC, clinging to each other as they walked through the store. While Moss looked amazing in a short black dress and flashy leopard jacket, Winona was a bit more incognito, hiding under a cap and big sunglasses.
Johnny Depp dated Ryder in the early 90s and even tattooed "Winona Forever" on his arm. He later changed the tat to "Wino Forever" when they split. The "Pirates" star then dated Moss from 1995-1997, and was engaged to both of them.
Of course, the two have more then Depp in common -- both have had high profile run-ins with the law -- Winona for shoplifting more than $5,500 of goods from Saks Fifth Avenue and Kate for the now infamous video of her allegedly snorting cocaine.