Carry The Donald's Baggage, And His Golf Bag Too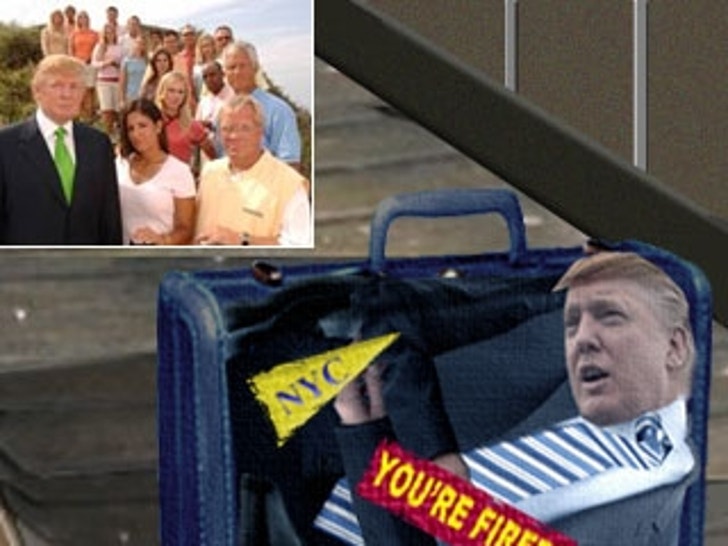 Donald Trump now officially has more extensions for his brand than Jessica Simpson will ever have for her hair.
To start with,The Donald announced recently that he would be rolling out a new line of luggage and travel goods as part of the Donald J. Trump Signature Collection, which already includes shirts, suits, and other merchandise. The manufacturer, Badanco Enterprises, says in its press-release boilerplate that the line will "enable consumers to travel and do business in comfort and luxury -- Trump style," which appears to mean that lucky owners will have the Trump crest emblazoned all over their gear. (No word on whether fired "Apprentice" contestants will have to do the walk of shame carrying the Donald's baggage.)
And, starting next Tuesday, Sept. 26, on the Golf Channel, Trump will be pimping out his Trump National golf course in Los Angeles for the network's reality series "The Big Break VI: Trump National," which will pit men and women against each other in the usual gauntlet of challenges and emotional peaks and valleys for a chance to compete with the world's best golfers.