Now Avril's Spewing Apologies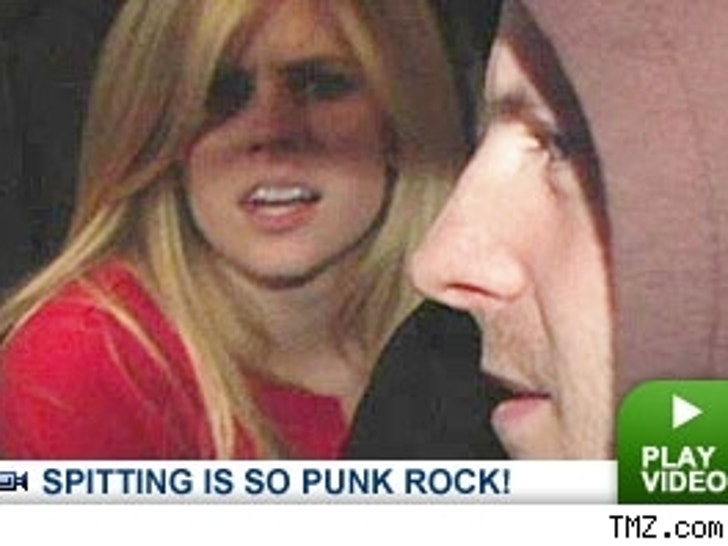 As Perez Hilton first pointed out, Avril says "I'd like to sincerely apologize for my behavior with the Paparazzi. It's trying at best dealing with their insistent intrusions. I meant no offense to my fans, whose relationship I truly value. I have and will always go out of my way for my fans. My behavior was a reaction to the persistent attack from the paparazzi."
We understand your pain sweetie. Everyone knows spitting at people is how you get them to leave you alone.
Avril, if you don't want your pic taken, don't go to Hyde!