I'll be HOT for Xmas!
I'll be HOT
For Xmas!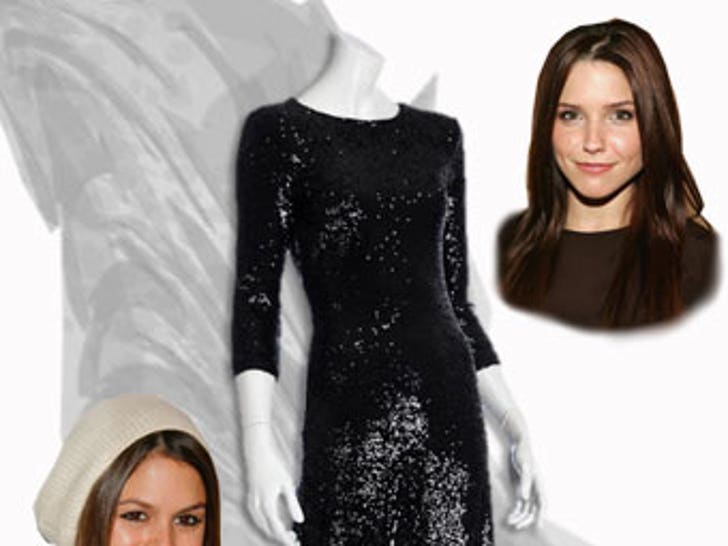 TMZ's holiday shopping elves spotted The O.C.'s Rachel Bilson and One Tree Hill's Sophia Bush sledding away from Tory Burch's cozy Robertson Blvd. shop, each ready to get caught under the mistletoe in this luxe Xmas finery.
TMZ hunted down Aly Scott at StyleChic to get the scoop. Aly tells us that this glitzy bit of holiday sparkle sells for a cool $850.