Hot Bodies, Cold Splits: TMZ's Best Celeb Moments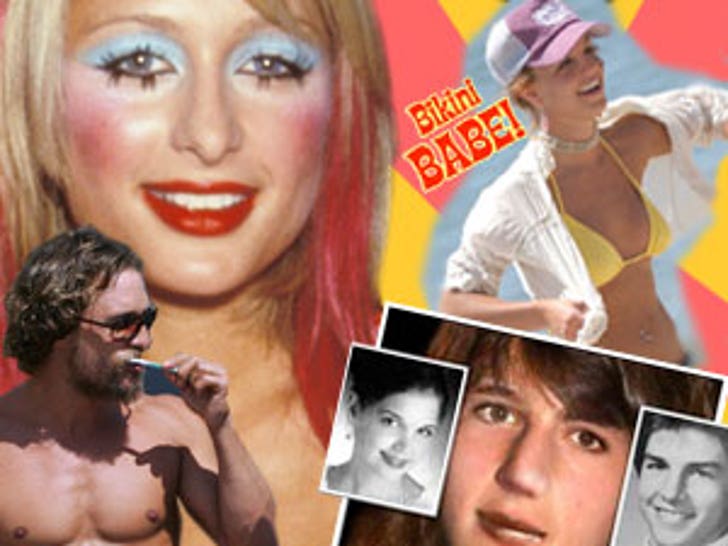 Not just your one-stop shop for all your breaking news, TMZ also brought you some less urgent, but nonetheless titillating stories. From Jessica Alba's abs to Jessica Simpson's bitch, we've compiled five of TMZ's most popular celebrity feature stories for your viewing pleasure.
While the weather may be getting colder, nothing heats things up like your favorite stars dressed in the skimpiest of outfits. From Scarlett Johansson to Britney Spears, see if you can tell which hotties dare to bare in a bikini -- and which keep it modest in a one-piece.

Will the offspring of gorgeous celebrity supercouples be born camera-ready or will their mugs be rated NC-17? Find out as we predict what the little Brangelinas of the world will look like in the future.

In Hollywood, breaking up is really hard to do. While we're used to hearing about who gets alimony, the homes, even the kids -- ever wonder who gets to keep Fido? See who got left in the doghouse.
Boob jobs, facelifts, and liposuction. For many in Hollywood they are a right of passage. TMZ wants to know if you can tell who has been nip/tucked and who hasn't.
For celebrities, the only thing more important than winning a golden statue is having a set of winning abs. Have all the years of ogling these A-list bods taught you the difference between McConaughey's six pack and Keira's washboard? Find out!