Michael Richards -- Biggest Wacko in Hollywood?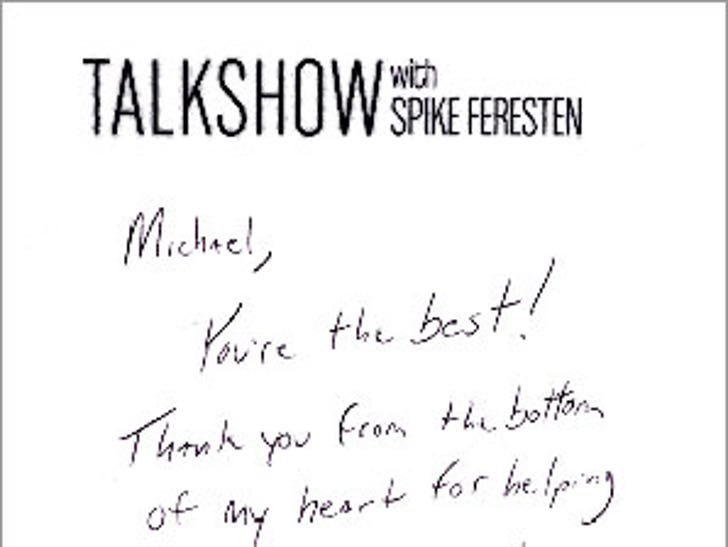 Michael Richards once threatened to kill the creator of his own sitcom -- and otherwise revealed himself during the course of the show to be, by one prominent producer's account, the "angriest," "craziest," and "worst" star in the business.
Sam Simon, longtime producer on "The Simpsons" and numerous other shows, told Howard Stern this morning that Richards' racist rant at an L.A. comedy club, brought to you by TMZ, was a public manifestation of what TV insiders have known for years -- namely, that Richards is prone to bizarre, temperamental behaviors that leave everyone shaking their heads.
Richards, says Simon, threatened the life of Spike Feresten, creator of "The Michael Richards Show," the short-lived 2000 NBC sitcom, and did it calmly and chillingly. "I have a gun," said Richards, according to Simon. "I'm going to kill you, and I'll do the time."
And that's not all -- Richards once quit the show in the middle of production, says Simon, with a full studio audience in attendance and wouldn't return until coaxed back by the president of the network. What's more, Richards once stood on his head in the middle of a shot, inexplicably, and was once found in a corner of a soundstage, weeping uncontrollably.
Richards' rep was not immediately available for comment.
UPDATE: When contacted by TMZ, a spokesman for Spike Feresten had no comment on Simon's allegations. TMZ has, however, obtained the following handwritten note sent from Feresten to Richards. The note thanks Richards for supporting Spike's new venture "Talk Show with Spike Feresten."