H-Wood Hotspot Mood Busted for Underage Patrons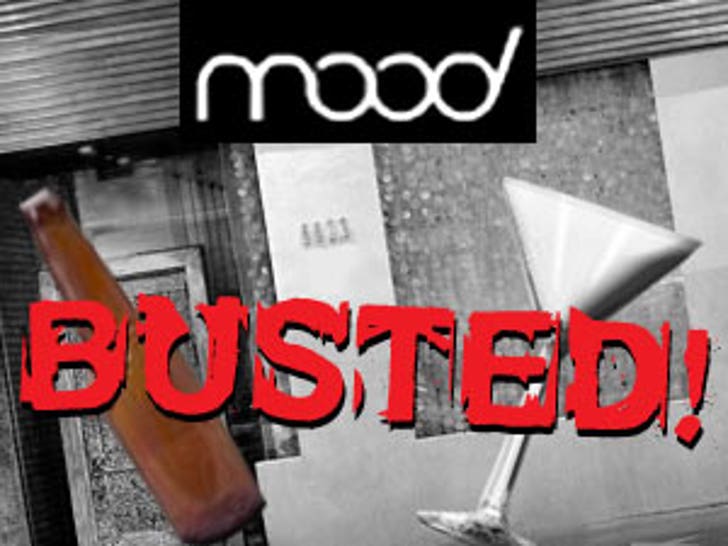 Note to Lindsay Lohan and other underage celebs: Don't go to Mood to get your (illegal) drink on.

TMZ has learned that Mood, the Hollywood club where TMZ spotted 18-year-old Jesse McCartney in violation of drinking-age laws earlier this year, was cited for allowing two under-21-year-olds to enter the premises "without lawful business." Law enforcement sources tell us that the pair, who were not named, used fake IDs to enter the club on April 6th, whereupon undercover agents for the Department of Alcoholic Beverage Control were there and caught them.
The two people under 21 were cited for "being minors in a public place." The hearing on the alleged violation was completed last month, and the ABC is recommending a 15-day suspension of their liquor license, a decision that will be made by an administrative law judge. Mood owner David Judaken tells TMZ that he is "cooperating" with the ABC and its proceedings.
Back in February, TMZ shot video of then-19-year-old Mary-Kate Olsen and then-19 Lindsay Lohan, among others, entering Mood. As of last year, Mood had never been cited even though the City of Los Angeles had issued 207 citations in 2005. Judaken told TMZ in February, "We are diligent about ID'ing people ... Certain celebrities ultimately enter lots of clubs who are not entitled to enter."