Minnillo on Baby Buying Binge
Minnillo
On Baby Buying Binge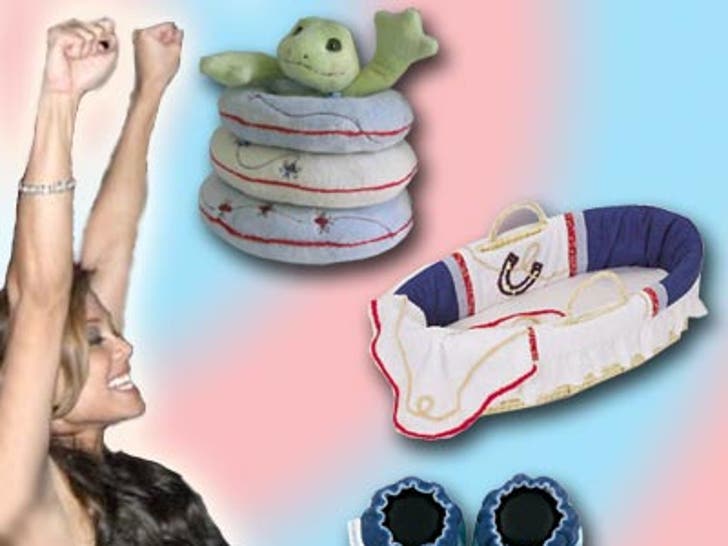 Vanessa Minnillo tapped into her maternal instincts and went on a shopping spree on Tuesday... for baby things!
We're told Vanessa came in alone (boyfriend Nick Lachey was nowhere to be found), and was in the holiday spirit. Among the items Minnillo went gaga for: a chenille baby basket for $189, a pair of adorable dinosaur slippers for $32, a frog plush toy for $38 and a blue Ultrasuede blanket for $269. Vanessa took all the gifts with her and had none of them wrapped.
It's looking like a very Merry Christmas for at least one boy in Vanessa's life.