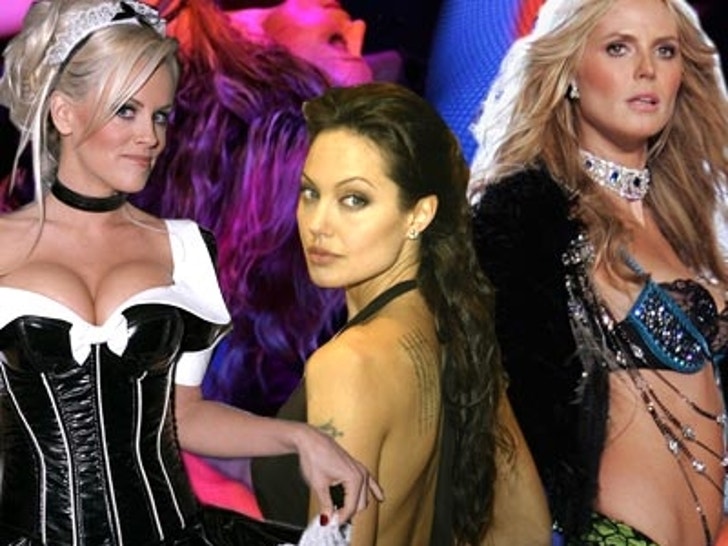 Sometimes having kids really sucks the life out of you, but for some women in Hollywood, being a mom has clearly done a body good.

Sexy moms Jenny McCarthy, Angelina Jolie and Heidi Klum have all smashed the stereotypes when it comes to an after-birth body -- and we'd like to ogle the results.
There are more mamacitas receiving a 10 on the sizzle scale ... check out TMZ's gallery of Tinseltown's smokin' hot mamas!