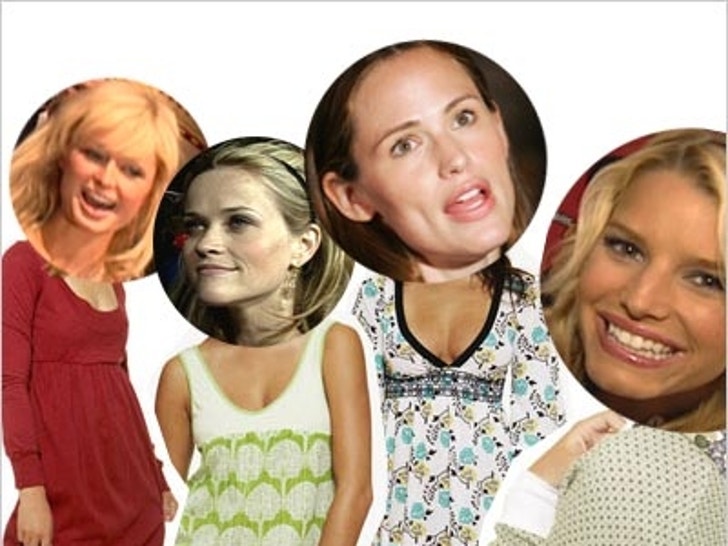 Gucci. Prada. Versace. Celebs love their labels. But lately, Puella (Latin for "girl") is the new fashion house that's been adorning some of Hollywood's hottest backs.
Jennifer Garner, Reese Witherspoon, Jessica Simpson and even clothes horse Paris Hilton can't get enough of Puella's brand of extremly wearable designs.
Garner and Witherspoon recently popped into the trendy Market boutique in Brentwood and each picked up over $500 worth of Puella merchandise. Jen bought a dress and long scoop tee, while Reese loved the layered turtleneck, smock tank and perfect camis. Paris and Jessica Simpson got their Puella on at Paris' home away from home, Kitson. Simpson charged up the bell-sleeve v-neck and a cardigan hoodie, while Hilton went gaga over the skinny henley and a bubble skirt dress.
StyleChic's Aly Scott tells TMZ that even little ladies like Suri Cruise, Shiloh Nouvel Jolie-Pitt and Violet Affleck will be sporting the trendy designs with the just launched Puella Petit line -- a collection too small even for Nicole Richie.
So if you want to look like the stars... get yourself some Puella, hit the clubs, and don't wear panties.