Heather Locklear: Shape Shifter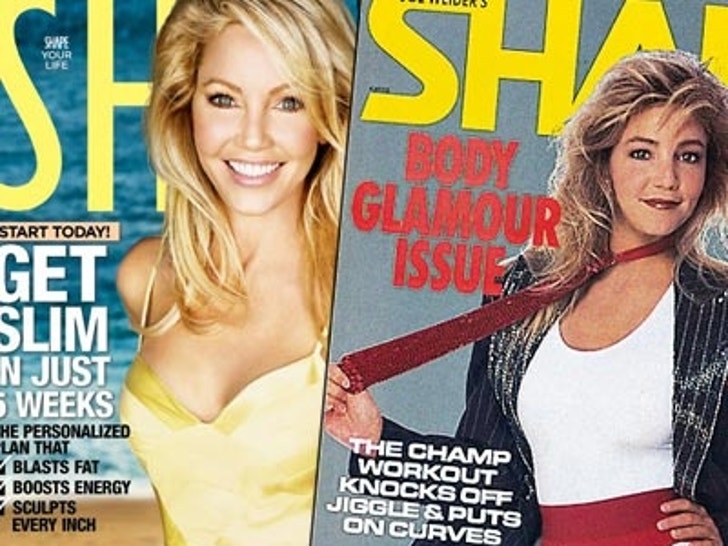 As proven by the looks of her four Shape magazine covers through the years, Heather Locklear, like a nasty wound, just gets better with age.

The 45-year-old MILF steams up the new issue of the women's health publication and reveals what she thinks about her smokin' bod. "I feel more confident about myself now than I did twenty years ago. And I can honestly say I look better today." Agreed, but no one looked good in those 80s leotards. Sorry Madge!
The TV diva has rules for living a healthy life: working out when you don't feel like it, listening to your kids, and being grateful for what you have. Locklear's most telling edict: Keep your friends close. "It's my girlfriends who lift me up when I need it most." Clearly, she kept Denise Richards a little too close.
Despite the demise of her twelve year marriage to Richie Sambora, Heather says, "This is my second chapter. It's my chance to focus on Ava (her daughter), on myself and on what I want to do." And she ain't talking about David Spade!
Check out Heather, in all her aerobicized glory, in the February issue of Shape.