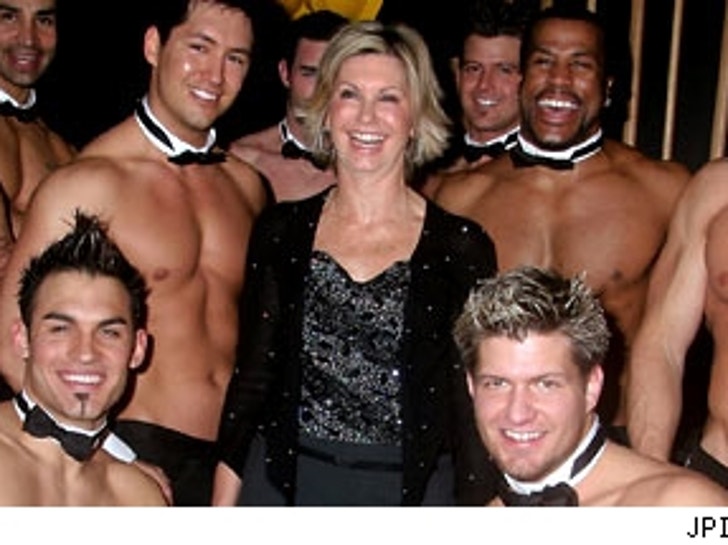 Olivia Newton-John was hopelessly devoted to pecs, abs and biceps when she checked out the Chippendales show at the Rio Hotel in Las Vegas on Saturday.
After the male burlesque performance, the "Grease" star was swarmed by an army of shirtless hunky dancers. Hey fellas, you're all the ones that she wants!
With all that greased lightning in the room, it seems Olivia really was born to hand jive.