Aniston Has a Nose for Baby Things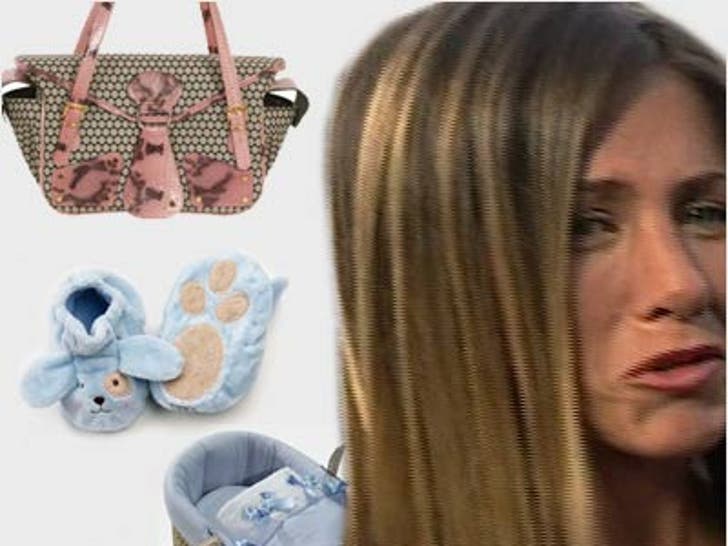 Being childless hasn't stopped Jennifer Aniston from shopping for baby items -- again.

The ex-Mrs.Pitt dropped over $900 on a baby basket, blue puppy slippers, a musical bear, a blanket and a $410 diaper bag at the hip West Hollywood boutique Petit Tresor. Aniston is a fan of the shop, having previously stopped in to purchase items for Courteney Cox's daughter, Coco.
The shop's owners, Samantha Winch and Nina Takesh, tell TMZ that Jen "has impeccable taste," adding, "We would be honored to design a nursery for Jennifer Aniston's baby -- we're just standing by!" Aren't we all!