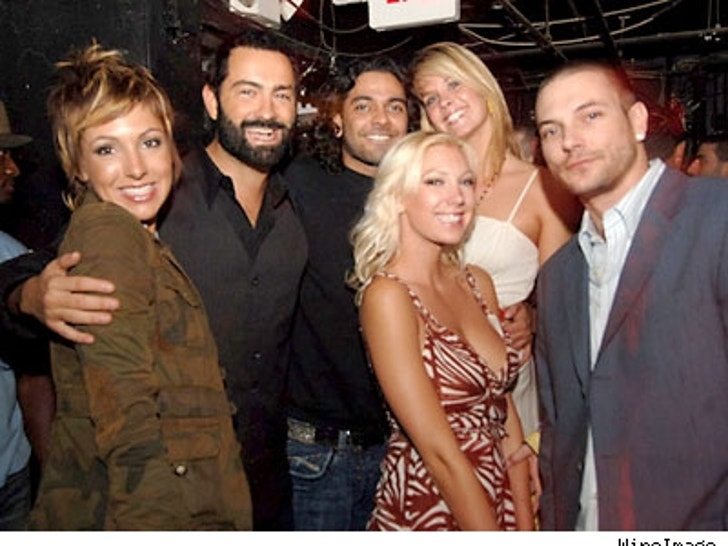 He isn't playing in the Super Bowl this Sunday, but Kevin Federline is one of the biggest stars in Miami this week. Fed's commercial for Nationwide Insurance has been the most buzzed about spot on advertising's biggest day.

Cameras spotted Brit's ex at Lebron James' Super Bowl party at Mansion in Miami last night. Federline posed with a few friends and a very happy-to-be-here-looking blonde.
Is the Fed-Ex back in the saddle?