America's Most Wanted "Idols"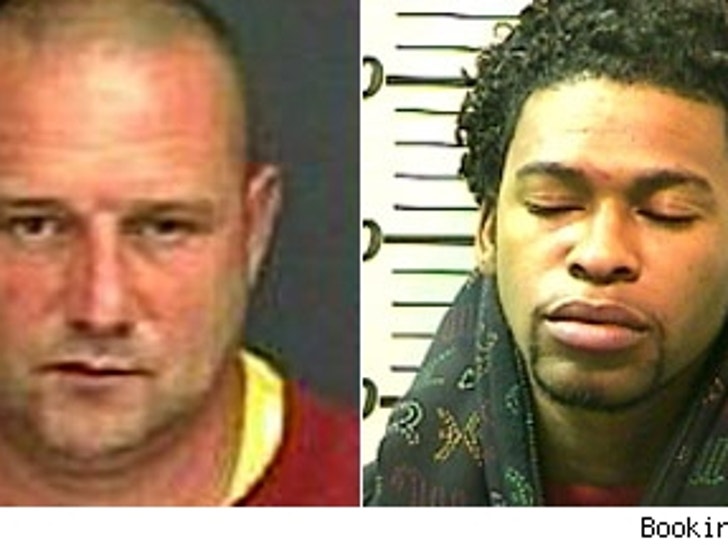 Add two more records to the "American Idol" roster ... criminal records that is!

The father of former "American Idol" contestant Kellie Pickler has been arrested for allegedly assaulting his wife at their North Carolina home.
Clyde "Bo" Pickler (left) was charged with three misdemeanor counts of assault with a deadly weapon, assault on a female and communicating threats -- after his wife, Danielle, claimed Clyde attacked her with a steak knife. Last year, Papa Pickler was released from prison after serving three years for stabbing his neighbor.
Pickler's being held on $20,000 bond. His next court date is February 21.
In related "American Idol" criminal news, Leroy Wells (right), who auditioned for "Idol" in 2005, was arrested after allegedly charging at deputies who had pursued his vehicle for reckless driving in Alabama on Monday.
Mobile County Law enforcement authorities claim Wells had to be subdued with a taser after he failed to comply with the deputy's instructions. Officials also found a .38 caliber gun in Wells' front seat. Wells was charged with six counts of resisting arrest, possession of drug paraphernalia, giving a false name to law enforcement, no pistol permit, person forbidden to possess a pistol, and fleeing/attempting to elude.