Cam 'n Kelly Party -- with Pam?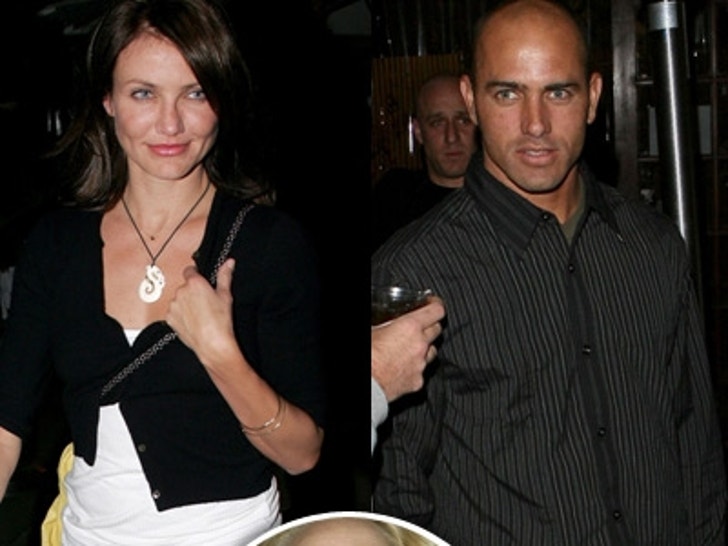 It was quite a night for Cameron Diaz's surf stud, Kelly Slater, who celebrated his 35th birthday at Mercedes Grill in Marina del Rey last night. Many famous faces were there, including La Diaz herself -- and Pam Anderson -- who hooked up with the surfer back in the '90s. How modern!
Although the scene was set for an uncomfortable situation, all seemed to remain low-key. Luckily for Kelly, Cam's jealous alter ego was kept at bay. Everybody's gone surfin'.