Rap Titans Talk Strippers & Booze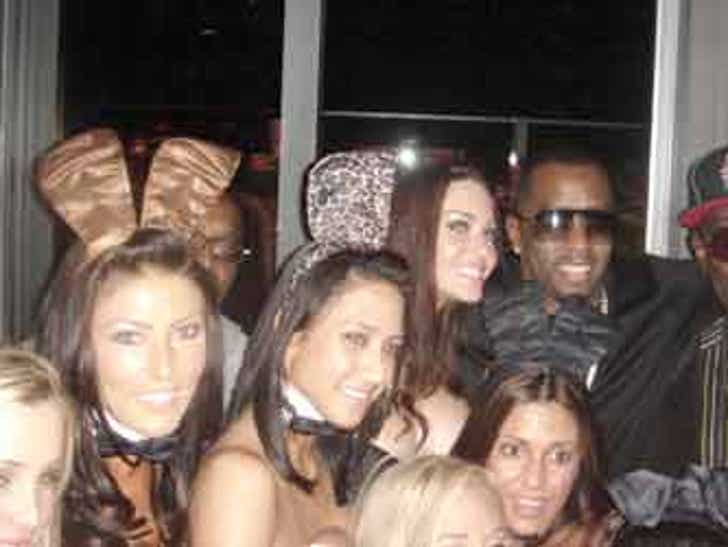 Diddy and BFF Busta Rhymes reunited in Las Vegas this weekend for an impromptu performance of their 2002 hit, "Pass The Courvoisier." While onstage, the rap stars talked about a recent trip to a strip club, claiming it was the first one they had ever been to in Sin City. Suuure.

The duo's duet took place at the All-Star Kickoff Party at JET Nightclub at the Mirage, hosted by Diddy and NBA superstar Tracy McGrady. Busta, who was busted last month for allegedly beating up a man back in December, also performed "Touch It," from his current album, "The Big Bang."

The next night, Diddy and Busta rolled back to the $40,000-a-night Hugh Hefner Sky Villa in the Fantasy Tower at the Palms Casino Resort, where they partied with Dave Chapelle, Kendra Wilkinson, Gabrielle Union, and a few bunnies from the Playboy Club. It pays to be rich, biatch.