Piven: Shopper Anonymous
Piven:
Shopper Anonymous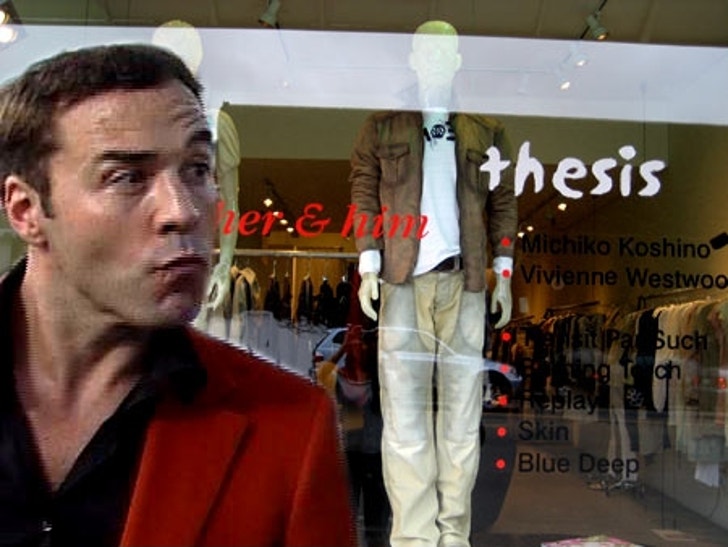 Normally, when celebs hit popular shopping districts like Robertson Blvd. or Melrose Ave., they have to worry about being hounded by photographers and fans. Not Jeremy Piven.
The Emmy-winner hit up the trendy Thesis boutique on Melrose the other day, and without the aide of a wig, hat or glasses -- went entirely unnoticed. Piven picked up a $600 brown leather jacket by Rare, and was overheard saying he would definitely be back for more. When a store employee asked him if he would like to be added to their mailing list, Jeremy initially agreed. The HBO star then retracted and revealed that he shouldn't give out his address because he "has a lot of stalkers." Really?!
A source shopping alongside Jeremy tells TMZ that, once again, Piven wasn't recognized and was asked by the genuinely concerned shopkeeper why he gets stalked so much. Poor Piven then had to rattle off his credits to identify himself, boasting about his work on "Entourage" and "Smokin' Aces."
No word on if they hugged it out -- that would have required the salesperson to have watched an episode of "Entourage." Being a salesperson is the second hardest job in the world.