What's Wrong With This Picture?
What's Wrong
With This Picture?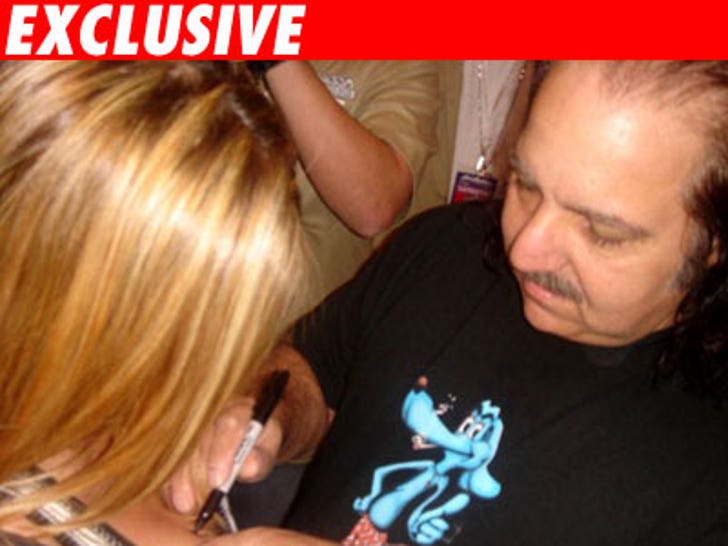 TMZ has obtained an exclusive photo of Ron Jeremy allegedly battering a woman at a porno convention in Miami Beach last weekend.
According to a police report filed by Leslie Sanchez, seen in the above photo, the legendary porn star stuck his hands under her blouse, "reached inside her bra ... grabbed her nipple" and then signed her boob with a Sharpie without ever receiving "permission to touch her." Jeremy could face battery charges as a result.
TMZ spoke with Jeremy who claimed he never did anything wrong and insisted that he made sure Sanchez's husband, who was with her during the alleged incident, approved of the signing before he drew his signature 'RJ with a heart' sign on her breast.
So far, no charges have been filed against Jeremy.