Gwen Stefani's Healthy Demands
Gwen Stefani's
Healthy Demands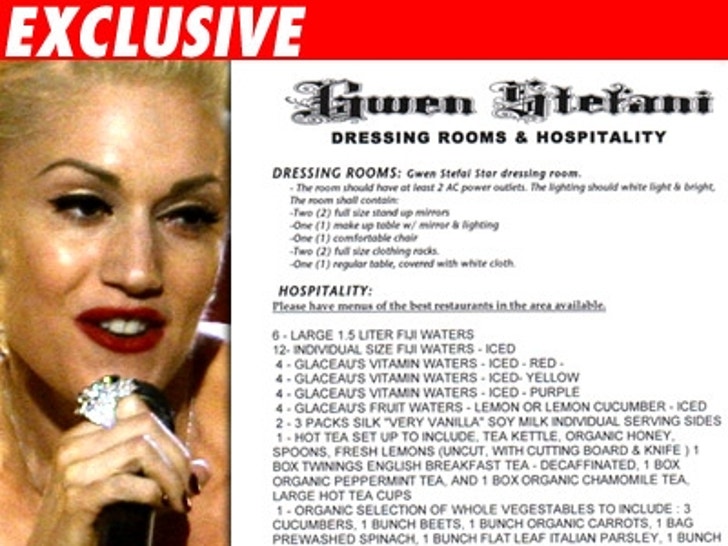 TMZ has obtained Gwen Stefani's tour rider -- the list of "artist demands" for their backstage dressing room -- and it reveals what a health-conscious diva she really is! Wind it up!
Besides having her room bathed in bright white light (to match her weave!), Stefani asks for 30 bottles of water and a cornucopia of organic items for her Sweet Escape Tour, which kicks off Saturday in Las Vegas. The pesticide-free buffet includes an assortment of teas, fruit, cashews, almonds, vegetables and ranch dressing. Some non-edible needs include ten white towels and four aromatherapy candles, all of which MUST be the same scent. Her Harajuku girls are very sensitive!
Based on her backstage grocery list, it appears our little Gwen is a real natural girl. Well, besides her hair color!