Shades of Imus on 'The Simple Life?'
Shades of Imus
On 'The Simple Life?'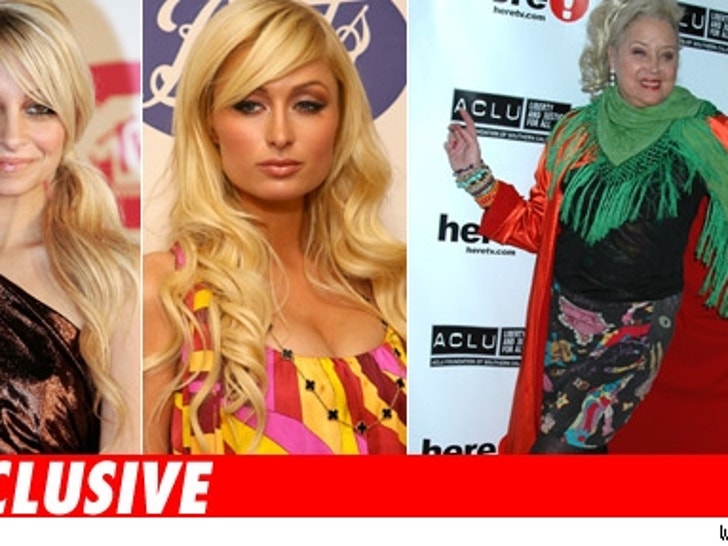 Things are going to get a bit racy on the new season of "The Simple Life."
TMZ has learned that an upcoming episode of the Paris & Nicole "reality" show features actress/fashionista Sally Kirkland playing the socialites' Camp Shawnee acting coach (not that they need any help in the drama department!), and was made to look like Nicole's father, Lionel Richie -- in full on blackface and an afro! Hello!
Sources tell TMZ it was Nicole who somehow talked Kirkland into donning the controversial getup after the two got into a shouting match when Nicole wouldn't perform Shakespeare. To drive, or not to drive! TMZ spies say the taping was simultaneously "frightening and hysterically funny." Much like the paparazzi pals themselves!
A rep for "The Simple Life" had no comment. "The Simple Life Goes to Camp" premieres May 28 on E!