Ricki Lake (Yes, That Ricki Lake) Wows the Glossies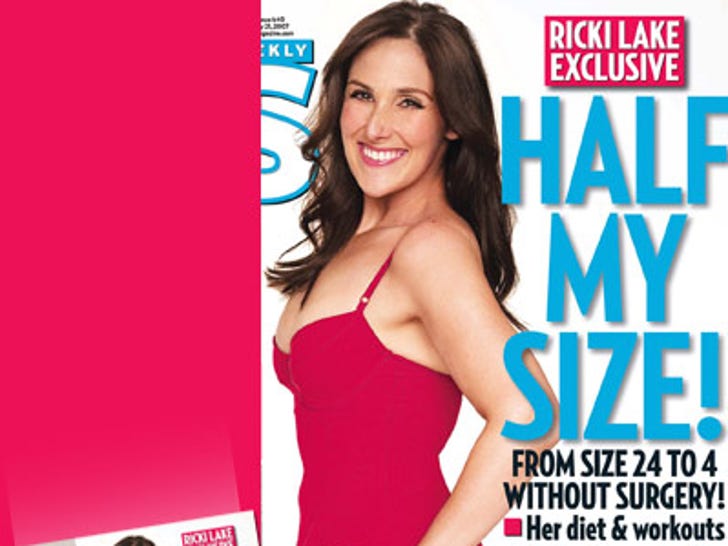 The words "Ricki Lake" and "Vargas girl" aren't exactly synonymous. But the formerly flab-tastic Ricki, who's dropped well over 125 pounds since her days as Tracy Turnblad in the original "Hairspray," is looking so svelte -- and so fierce -- that she's gracing this week's cover of none other than Us magazine!

When she guest-hosted on "The View" last week, Ro & Co. couldn't stop gushing about Ricki's new look as she shilled for her natural-birth-themed documentary "The Business of Being Born," which premiered at the Tribeca Film Festival. She looked so good, in fact, that sources tell us that three weekly glossies offered her covers within 48 hours.
Us ultimately won, and now we can finally reveal the goods -- check out Ricki in the red hot bathing suit. Snap!
Don't worry though, Lake's not forgetting where she came from. She's set to make a cameo in the John Travolta "Hairspray" remake this summer.