'Idol' -- The Dish On Tonight's Dresses
'Idol'
The Dish On Tonight's Dresses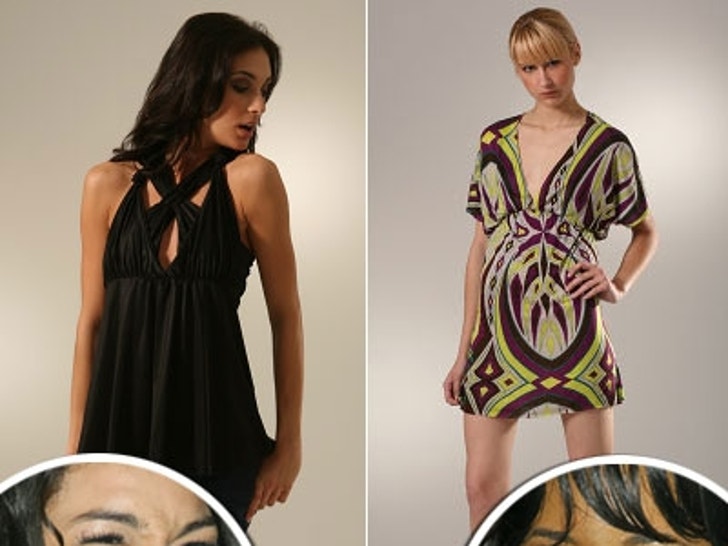 Screw the singing, we know why you'll really be watching "Idol" tonight... the fashion! (Paging Sanjaya's flat iron!)
Now only TMZ can show you exactly what the girls will be wearing tonight!

Not the most fashionable of the bunch, Melinda Doolittle is hoping to pump up the votes in a V neck short (and we mean short) sleeve dress by T-Bags. For the love of Haley Scarnato, unless she's trying to get a leg up on the competition, we hope imagine she'll be wearing this $165 number over pants or leggings.
As arguably the most marketable of the trio, Jordin Sparks will squeeze her curves into a sexy blue Twister halter by LaROK. The $168 slinky frock comes with double straps in the front -- girl needs all the support she can get!
Should you want to dress like an "Idol" reject, starstyle.com will be selling the frocks starting tonight at 8:00 PM EST. But act fast! A few weeks ago, Jordin's Nicole Miller gown sold out prior to the West Coast airing and left thousands of prom-going teens in tears!