Bush & Tush -- Hot & Heavy
Bush & Tush
Hot & Heavy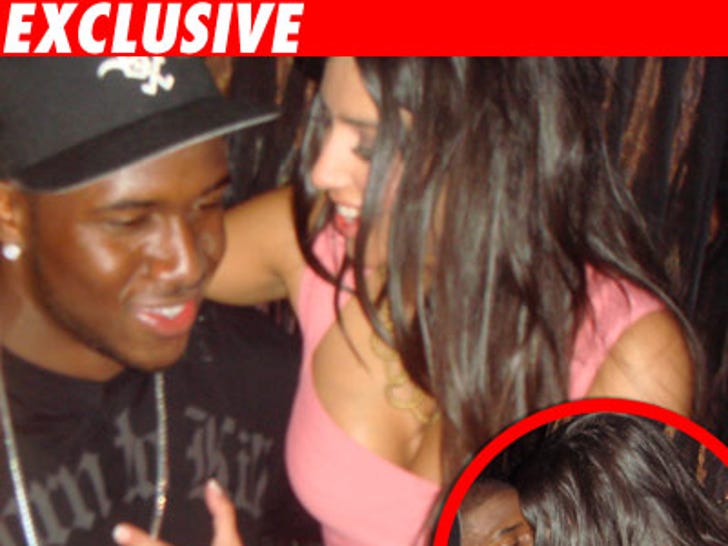 Finally! Significant PROOF that NFL superstud Reggie Bush and asstastic socialite Kim Kardashian are playin' a little two-hand touch of their own! Catch this!

TMZ spies caught the Heisman Trophy winner putting himself in scoring position with the bombshell brunette dress shop owner at a party this weekend at TAO in Las Vegas. Gotcha!
And get this -- despite weeks of speculation surrounding their relationship -- TMZ has confirmed that Bush & Tush are on like Donkey Kong! Hope Kim's a Saints fan!