Kimmel Sued by Guy Who Put His Junk in Mousetrap
Kimmel Sued by Guy Who
Put His Junk in Mousetrap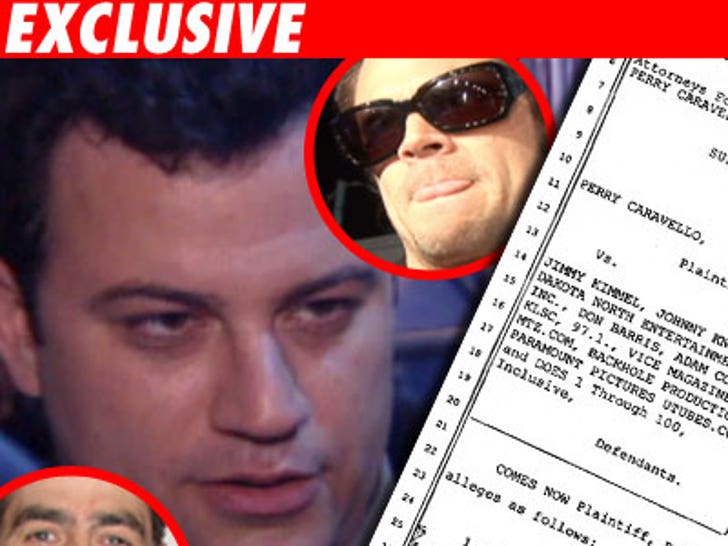 TMZ has obtained a lawsuit filed by a man who doesn't think Jimmy Kimmel, Adam Corolla and Johnny Knoxville are funny.

Perry Caravello, the one-time "star" of a practical joke flick, filed suit today in Los Angeles County Superior Court claiming, among other things, the three funnymen owe him $10.5 million.
For several years, Caravello was duped into believing he was going to play the lead role in the faux action flick "Windy City Heat." Every actor and member of the crew was in on the joke -- except Caravello. The final product, er, joke, aired in 2003 on Comedy Central.
In his suit, Caravello claims the defendants "falsely and fraudulently" represented the project, and promised him, among other things, that he "would be paid 10 million dollars if he placed his penis in a mousetrap." Caravello says he "was severely injured when the trap literally went on his manhood." Ouch. To add insult to injury, Caravello says he's suffered "humiliation and emotional trauma" because the video has circulated the Internet. Talk about viral.
Caravello is suing for the $10.5 million that he says he is owed, plus damages and medical expenses.
A call to Kimmel and Corolla's rep was not immediately returned.