Joey Lawrence: When Metrosexuals Attack!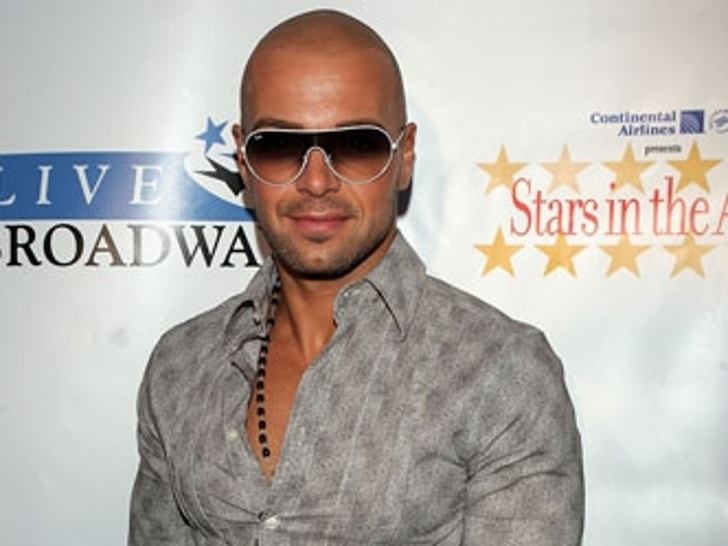 Joey Lawrence turned up at an event in New York on Wednesday, coiffed within an inch of his muscly, manscaped life! Gimme a break!
With his spraytanned skin, uber-waxed brows, Posh-age shades, Madonna-inspired rosary, cleavage-baring top in size XSmedium -- ever-so nonchalantly semi-tucked into his white-belted premium denim -- Joey looks like a bald wannabe Gotti brother in a "Queer Eye for the Straight Guy" science project!