Twin Towers to Paris -- Great Seeing You Go!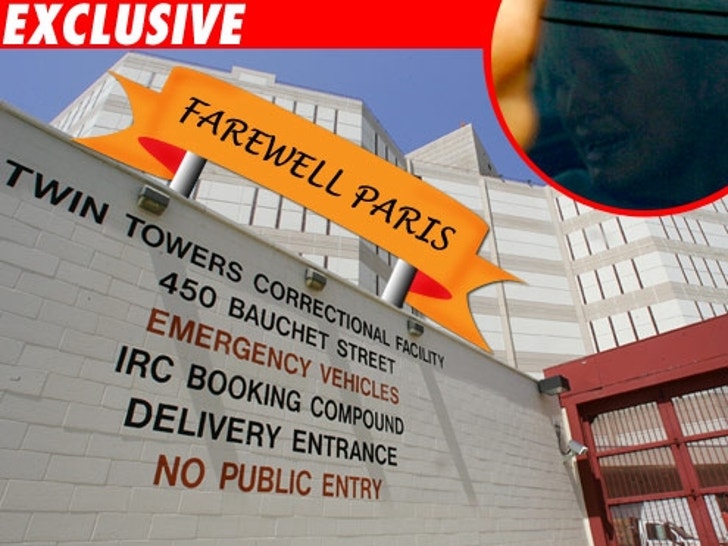 TMZ spoke with a jailer from L.A.'s infamous Twin Towers, where Paris stayed before returning to Lynwood jail. Our informant made it clear -- Paris' stay was a nightmare! From nurses to clerks and every other employee, the pressure of having Hilton and the drama that ensued was "way too much distraction."

Our source said that while Paris was at the facility, the tension among workers was nearly unbearable. "The pressure affected everyone! At first, the idea of having Miss Hilton in our jail was exciting." Apparently, that excitement was fleeting. In fact, the most exciting moment of the heiress' stay, as revealed to TMZ, was her grand ... or not so grand exit.
It's safe to say that for the staff over at Lynwood, Paris' release couldn't come soon enough. At least, that's the feeling in the mailroom!