Nick and Nessa's Hardcore SeXXX Pic Scandal!
Nick and Nessa's
Hardcore SeXXX Pic Scandal!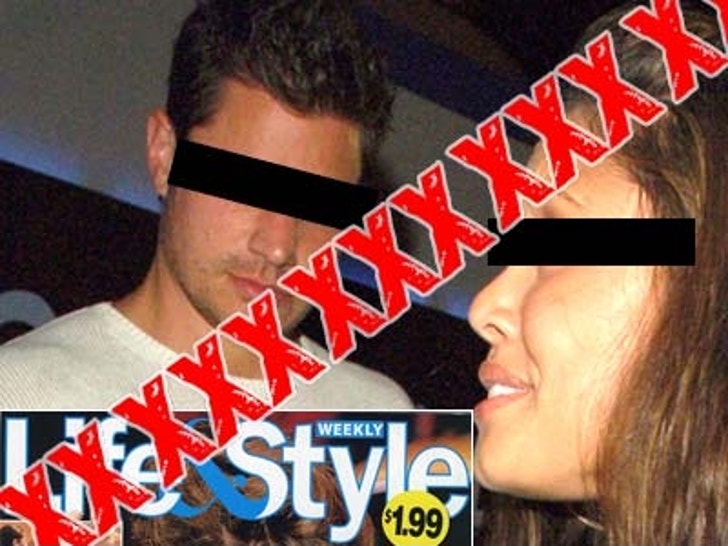 TMZ has learned that a lawyer for Nick Lachey and Vanessa Minnillo is trying to keep photos of the couple having sex out of the weekly magazines and off the Internet.

Racy photos of the hot couple were published in this week's Life & Style magazine, showing the two engaged in a heavy makeout session in a jacuzzi at a private resort in Mexico. We're told, however, these photos only show part of the fun the couple had. Arriba!
TMZ has learned that the rest of the roll shows the two not only making out, but having hardcore sex in the hot tub. A source who has seen the photos tells TMZ that they are "Paris sex tape-level scandalous," and include images of the couple in several different sex positions. That's hot!
High-powered Hollywood attorney Marty Singer has sent a letter to the weekly mags, warning them that should they publish the steamy pics, they'll face one mother of a lawsuit. Don't mess with Marty!
Singer told TMZ the photographer was "outrageous and malicious," adding, "The photos that were taken of our clients by a Mexican photographer violated Mexican law and were a clear invasion of privacy, and we have threatened to take legal action against third parties who publish the photos."
TMZ contacted the photo agency who took the pics. We were told in no uncertain terms that they were NOT for sale.