Preggers in Jail -- The Nicole Baby Story?
Preggers in Jail
The Nicole Baby Story?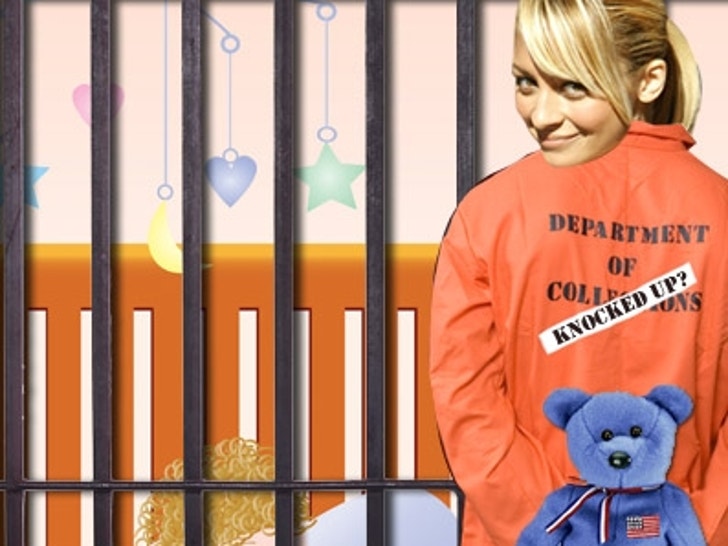 Inseminated and emaciated starlet Nicole Richie's legal woes may get even worse. If the micro-sized Richie is sentenced to do time in the clink, there'll be no VIP treatment for the puny reality star.
The birdlike Richie is expecting the stork in just six months. Pregnant inmates are housed in the general population and given a high calorie diet -- oh the horror -- and prenatal vitamins. Eat up, hon! If Nic goes into labor while doing time, she'll be forced to pop the kid at a hospital contracted by her Los Angeles correctional facility -- no VIP suite at Cedars Sinai!
The usual hospital stay for jailbird mommies is three days, with the required Sheriff's deputy standing guard. Then it's back to the pen -- without the newbie! The precious celebuspawn of Nicole and Joel would be given to either the father, or the grandparents! All night long!
Upon release from the hospital -- it's back to Chez Jail!