Battle of the Bulge! Perez vs. Gummi!
Battle of the Bulge!
Perez vs. Gummi!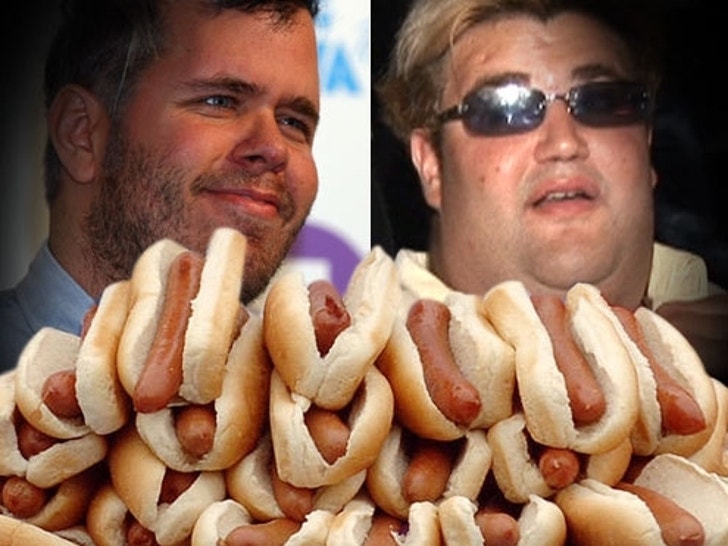 The Queen of All Media has challenged the King of the Parade Floats to a duel! Who can eat more wieners?
Perez Hilton has thrown down the digital gauntlet and dared Gummi Bear to find out which of them can chow down the most hotdogs -- is this kosher?
The Queen says he's going to be outside of Kitson on Robertson Blvd., Thursday at 5:00 PM, where they'll see which of the two bloated loudmouths can run a mile and then down the most dogs. There she blows!
Perez has asked TMZ boss Harvey Levin to officiate, and he has agreed -- on the condition that they eat only Hebrew National dogs. No word yet from Team Gummi.