Sarah Jessica Parker Looks Like a Dog
Sarah Jessica Parker
Looks Like a Dog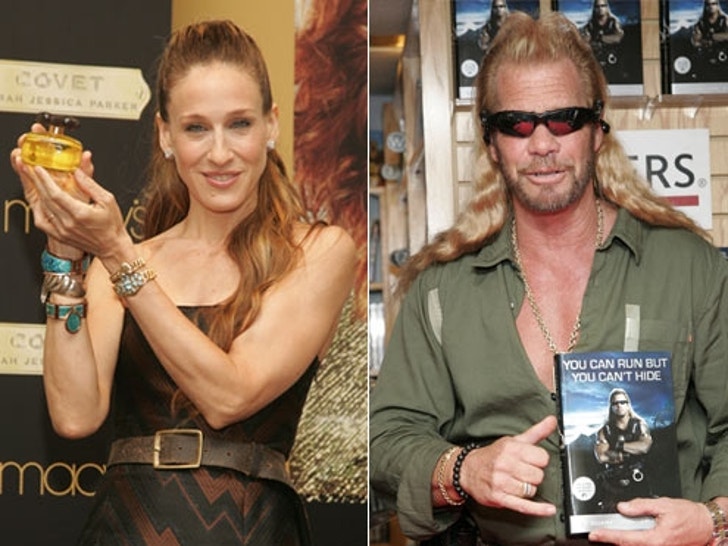 Covet may be the name of her new perfume, but all Sarah Jessica Parker wants is Dog hair! Arf!
The 42-year-old "Sex and the City" star turned up at the launch of her new fragrance in New York, tressed-out in Duane "Dog" Chapman's white man's mullet! For the love of Carrie Bradshaw!
The Dog, 53, also happened to be in the Big Apple yesterday -- shilling his new book, "You Can Run But You Can't Hide." After this latest hairtastrophe, SJP may want to give her hair stylist the same advice!