Whitney & Bobby: Livin' the High Life Again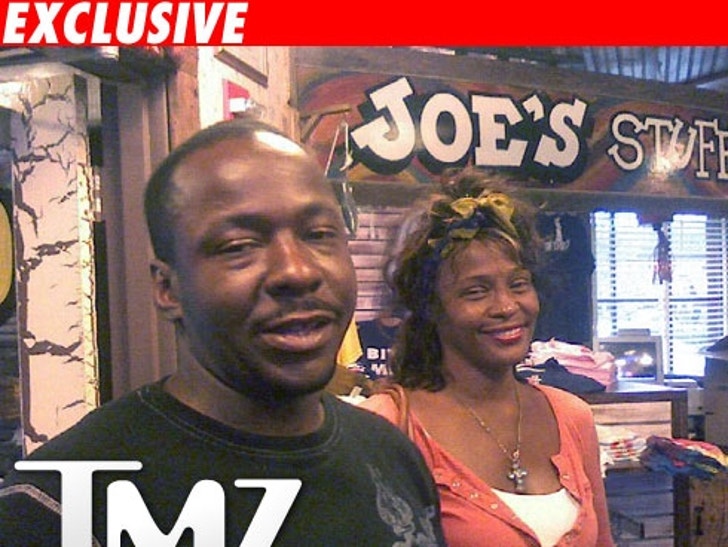 TMZ has exclusively obtained a picture of reunited train wreck, puffy-eyed ex couple Whitney Houston and Bobby Brown, taken on Tuesday at Joe's Crab Shack in Alpharetta, GA. Hell to the no!

Joe's Crab Shack told TMZ that Whitney and Bobby "sat at table 103 and had a good time." From the look of this pic, crabs aren't the only thing that may have been stoned!
Since finalizing their divorce in April, Bobby has been spotted hanging out with music video ho Superhead, while Whitney's been linked with Kim K sex video ho Ray J. Nice to see they're trading up!
Today is Whitney's birthday. She's a smokin' hot 44-year-old!