Judge to Brit -- You Got Substance Abuse Problems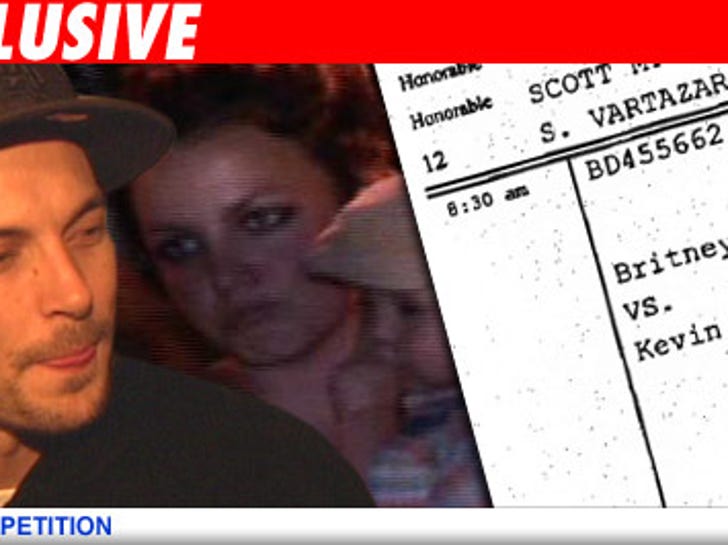 The judge in the Britney Spears custody battle found that "there is a habitual, frequent, and continuous use of controlled substances and alcohol by (Britney)." The judge has ordered Britney "to undergo testing for the use of controlled substances and alcohol." Testing will be conducted randomly twice a week.

According to judge's order, no changes were made yesterday in the custody arrangement. As we first reported, custody is split 50/50 between Britney and K-Fed. He wants to change it to 70/30 in his favor.
The documents underscore the bitterness in the custody battle. Judge Scott Gordon ruled that "Each party is restrained from making derogatory remarks about the other party and the other party's family or significant other..."
The judge also prohibits Brit and K-Fed from "using corporal punishment with the minor children and from allowing anyone else to do so."
The judge also ordered the battling parents "to engage in joint co-parenting counseling." The order continues, "Each party is ordered to complete the PARENTING WITHOUT CONFLICT program."
The judge went on, "Neither party shall consume alcohol, or other non-prescription controlled substance during or for the 12 hours immediately preceding any period such party is responsible for the health and safety of the minor children."