Springsteen Sued Over a Horse, Of Course
Springsteen
Sued Over a Horse,
Of Course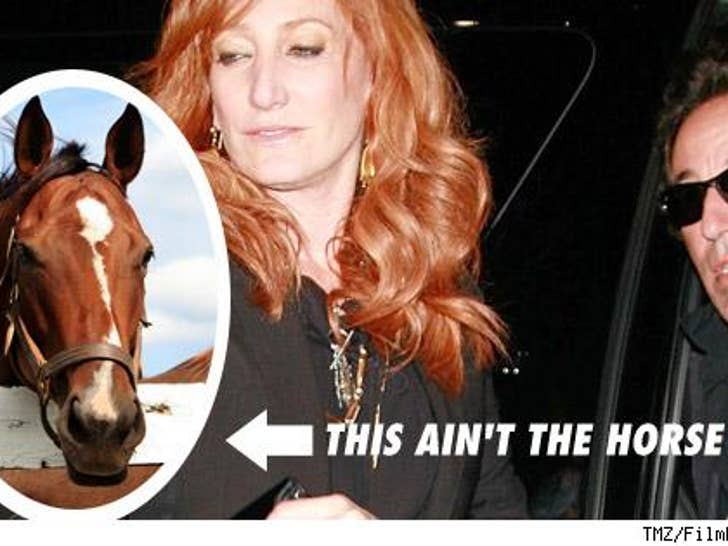 A former member of the U.S. Olympic Equestrian Team has sued Bruce Springsteen and wife Patty Scialfa, claiming they backed out of a deal to buy a horse named Pavarotti. O, sole mio!
Todd Minikus filed the breach of contract lawsuit Thursday in Palm Beach County, Fla., in which he claims the Springsteens bailed on a deal to pay Minikus $650,000 to buy Pavarotti for their teenage daughter, Jessica. Minikus says they were also supposed to give him their horse named Scarlett, worth $200,000. But neigh!
The lawsuit says the musical couple put a $25,000 deposit on Pavarotti in July, but later changed their mind about buying the animal, partly because they were concerned about whether the horse was right for Jessica.
"This case involves a simple matter of parties on one side of a contract getting cold feet and attempting to avoid their obligations," the lawsuit says. "The cold-footed parties are entertainers Bruce and Patti Springsteen." Minikus is seeking damages, and compensation for the continued daily upkeep of Pavarotti. He also says Pavarotti's value has actually declined since the famous couple backed out of the deal.