Vick 'Em Shirts: Too Soon?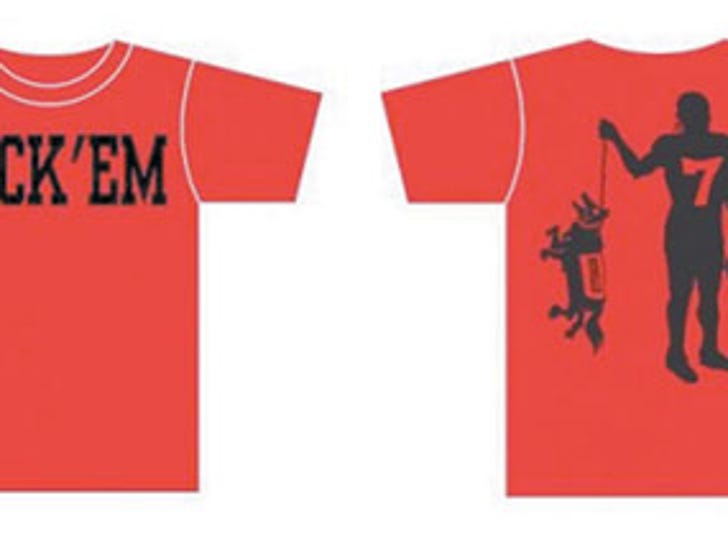 In an effort to poke a little fun at the Michael Vick scandal and irk rival Texas A&M, students at Texas Tech created a t-shirt depicting a football player hanging a dog with the slogan "Vick 'Em" across the front.

A&M and Tech play this weekend. The "Vick 'Em" slogan is in reference to the A&M slogan "Gig 'em" and the dog being hung in the photo is A&M's mascot. The player doing the hanging is wearing a number seven jersey -- that's Vick's number.
Amazingly enough, the shirts were created by the Theta Chi fraternity at Texas Tech in an effort to raise money for the Student Animal Legal Defense Fund. According to the Daily Toreador, Texas Tech's student paper, the t-shirts are no longer being produced, and the frat was kicked off campus as a result.
"We realize the shirts shouldn't have been printed," Geoffrey Candia, the creator of the shirts, told the AP. Hindsight is 20-20!