Ex-Worker Says It's a Hard Knocked-Up Life at Jay's Club
Ex-Worker Says It's a
Hard Knocked-Up Life
at Jay's Club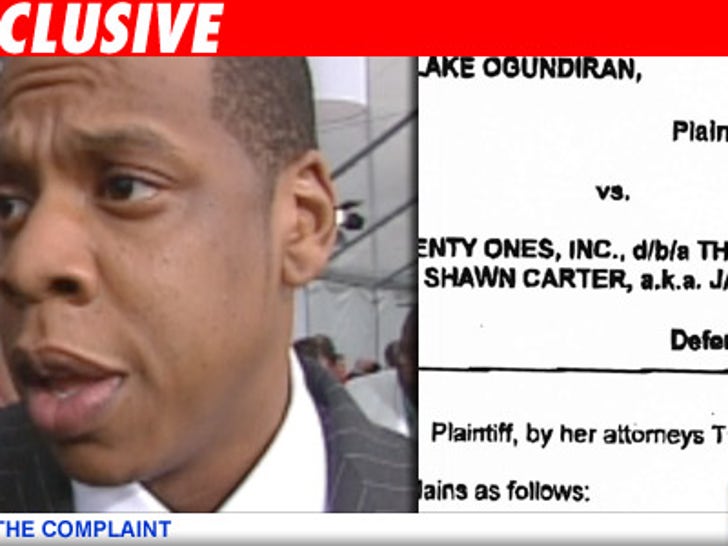 A woman is suing hip-hop impresario Jay-Z and his swank 40/40 Club, alleging she was fired because her preggy condition didn't suit the club's "sexy" and "unattached" image for the staff. But a source tells TMZ that the real reason Folake Ogundiran isn't working at 40/40 anymore is pretty simple -- she just stopped showing up!
In the suit, obtained by TMZ and filed in Manhattan Supreme Court, Folake, who worked as a sales associate for 40/40, claims that when she told her bosses she was pregnant, a female supervisor snapped that she couldn't run a business "like this," and told her not to show up the next day. When Folake tried to report for work two days later, she says she was "barred from entering the workplace" and denied unemployment benefits.
Folake suggests that she got the 86 because her "gestational status" would be "inconsistent' with the image 40/40 wanted its sales people to exude, namely, "young, fashionable, unattached, and 'sexy," as the suit reads. She's suing for discrimination, and seeking unspecified damages. A source tells TMZ that Ogundiran did in fact stop showing up for work, and despite the club's efforts, she never returned.
40/40 rep Ron Berkowitz tells TMZ the suit is without merit and that "like many other lawsuits" brought against Jay-Z, "will likely be dismissed."