Feasting with Ozzy
Feasting
With Ozzy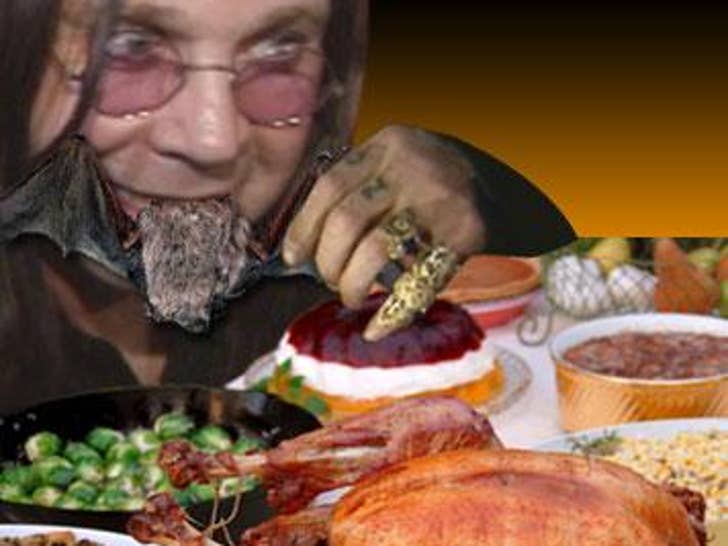 The only thing scarier than going home for the holidays -- Thanksgiving with Ozzy Osbourne! Anyone for some decapitated bat?!
The 58-year-old Black Sabbath frontman-turned-reality star is holding an online contest, where the winner -- and three pals -- get to have a pre-Thanksgiving dinner with Ozzy at his new L.A. pad. Can you picture that dinner mumble conversation?! The Prince of Darkness will even make his signature Yorkshire pudding. On second thought, mama, I'm coming home!
Along with $500, the lucky fan also gets to ride the crazy train to Ozzy's San Diego concert -- if they can stomach it!