Ling Leaves Out a Few Details
Ling
Leaves Out a Few Details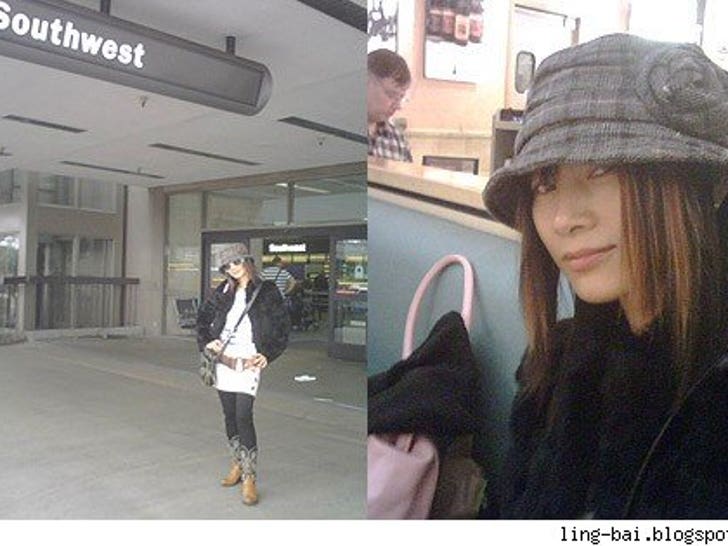 Bai Ling found time to blog -- and post pictures! -- about her trip to LAX yesterday ... conveniently leaving out the part where she was arrested for allegedly pilfering $16 worth of merchandise from an airport store. Um ... is this thing on?
Underneath pictures of herself at the Southwest terminal at LAX, she writes, "Delayed the flight, wondring [sic] again in the airport like a ghost, why can't I just be the sun smile? My heart is a little sad now, casted by the melody of life ..."
She posted again this morning with a Valentine's Day message. Earth to Bai.